You're Not Alone: Get Help During Study Abroad in Kyoto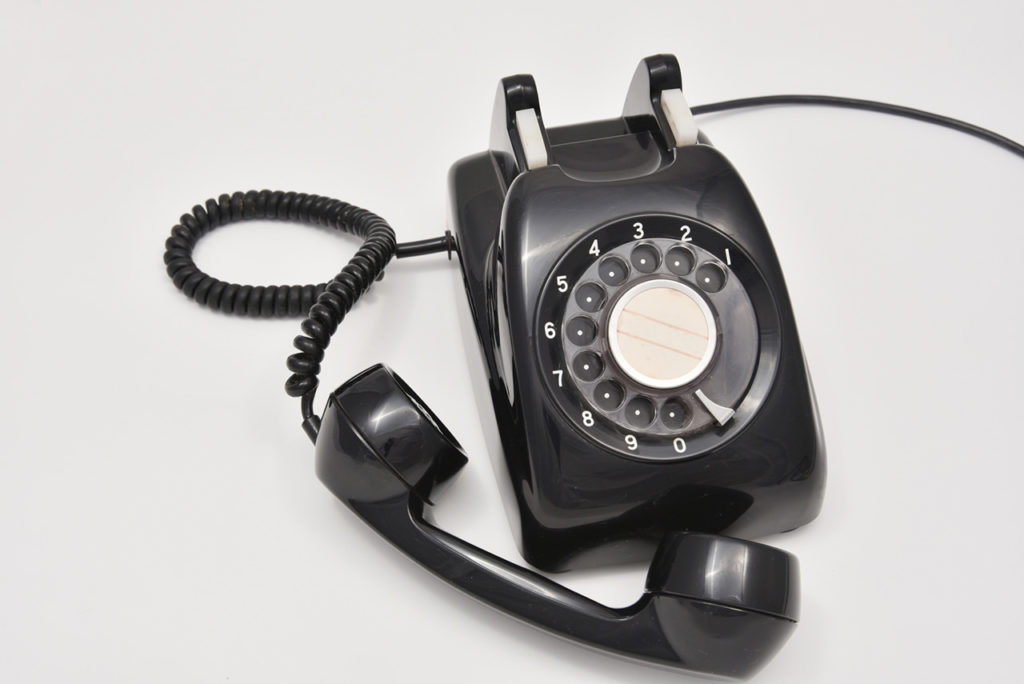 Studying abroad in another country can be a bewildering experience, especially when you first arrive. All the little things that you probably took for granted back home—what to do when you get hurt or injured, how to follow traffic laws on a bicycle—can require entirely different responses in another country. Asking a Japanese friend for help is always a good option, but just in case there isn't a friend on hand, or you need a bit more help, Study Kyoto has put together a list of services and institutions mean to help non-Japanese people in Kyoto!
Interpreting Services at Hospitals
Even if you speak Japanese, discussing medical issues can not only be difficult—it's something you definitely want to get right. If you have to visit a hospital in Japan, it's understandable that you'll want to understand what your doctor has to say, and hearing it in your native language can reduce a lot of the stress surrounding the situation.
Several Kyoto hospitals offer free interpretation services in English, Chinese, and Korean—just be sure to make an appointment five days in advance!
For a list, please see "How to Visit a Japanese Hospital"!
For more about these services, please see the Kyoto City International Foundation website.
For a fee, the Center for Multicultural Society Kyoto also offers medical interpreting dispatch services in English, Chinese, Portuguese, Spanish, and Korean within Kyoto City, and in southern Kyoto Prefecture.
If you're going for a medical consultation by yourself, this Multilingual Medical Questionnaire website can be a huge help! Produced by International Community Hearty Konandai and the Kanagawa International Foundation, the website is available in 18 different languages, and will help you describe your symptoms in your native language, in order to tell your doctor exactly what you're consulting them about.

Multilingual Emergency Services
The City of Kyoto offers multilingual emergency phone services 24 hours a day. For emergency fire or ambulance services, call 119 (the same number for Japanese). The operator will respond in Japanese, but to use simultaneous interpreting services, simply state the reason for your call in English, Chinese, Korean, Spanish, or Portuguese, and the operator will connect you with a simultaneous interpreter (be sure not to hang up while they connect you).
For more information, see the Kyoto City Fire Department's Japanese website here: http://www.city.kyoto.lg.jp/shobo/page/0000156863.html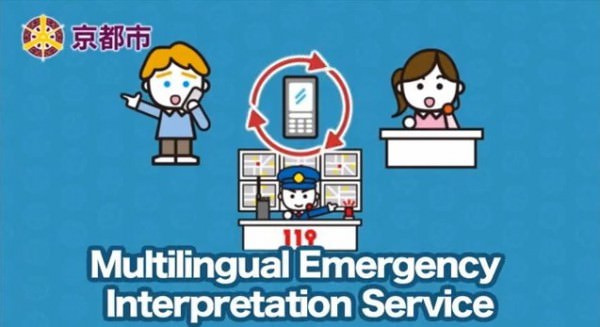 The Kyoto Prefectural Police department also provides a 24-hour, multilingual call center service in English, Chinese, Korean, Spanish, and Portuguese (Thai and Tagalog services are also available between 9 a.m. and 6 pm.) This service is available on its 110 emergency line for traffic accidents and other crimes.
See more information here: https://www.kpic.or.jp/english/information/consul_life/03.html