Become an Automobile Engineer at NISSAN Automobile Technical College!
International Students
"I like Nissan cars. And I think this school's training room is one of its particular merits, " says Jeon, a student from Korea. Jeon studied car maintenance in his native Korea, but wanted to study the same subject in Japan, and entered this school.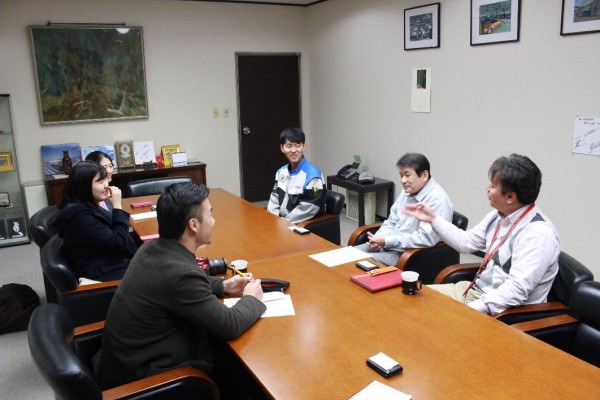 As of February, 2019, there are currently around 25 international students studying here at the NISSAN Automobile Technical College. When asked, they told us that they decided to study here because they were attracted to the school's thorough curriculum and Japan's reputation for advanced automotive technology. Because there aren't many international students, there are many more Japanese students in the student body, meaning you'll be able to practice your Japanese, too: another skill an automotive engineer will need when interacting with customers!
The school also does what it can to support international students. There is a scholarship specially for international students, and the school puts on a number of social events for international students. Many of the international students here like to go sightseeing around Kyoto once classes are over, giving them the latest in technical automotive skills in an environment where they can enjoy this ancient city.
Female Engineers
"I think I'm better than others at doing detailed work well. But there really aren't any areas where I'm better because I'm a girl!" says Mori, a third year student. After graduating from a technical high school, she began classes here on a referral from company.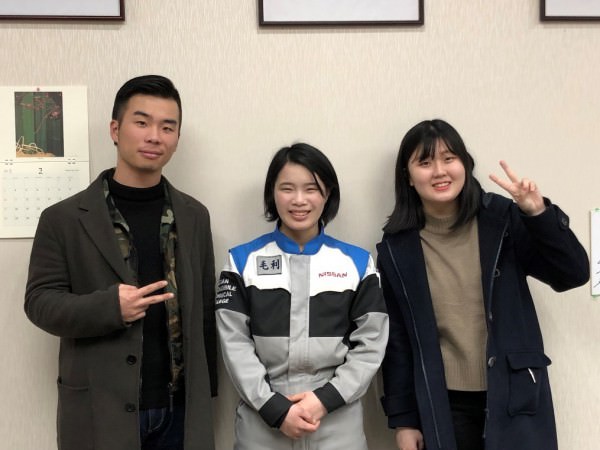 There are about 10 female students at the school, a small percentage of the student body. Of course, that certainly doesn't mean it's difficult for them to adapt, or that they're not as strong as the boys! All the students here have the same dream of becoming mechanics, so their gender is irrelevant. After interviewing Mori, I was embarrassed for having thought that "mechanic" wasn't a job for a woman. Throwing out preconceived notions is what can help each of these students to realize their potential.
In Conclusion
For me as I walked through the school, cars weren't really something familiar to me. But after coming to the school and watching classes here, my perception changed completely. I was so impressed by all of the students here, using their automotive studies to head out into the world. It was incredible for me to see the passion of all of the students here at the NISSAN Automobile Technical College.
If you're looking to become an automotive mechanic, I think the NISSAN Automobile Technical College is the perfect choice for you to realize your dreams!
NISSAN Automobile Technical College (Study Kyoto)
https://www.studykyoto.jp/vi/study/vocational/nissan-gakuen/
NISSAN Automobile Technical College (Official Website)
https://www.nissan-gakuen.ac.jp/school/kyoto/
You can also study automobile engineering at the following schools in Kyoto!
YIC Kyoto Polytechnic College
https://www.studykyoto.jp/vi/study/vocational/yic-kyoto/
(Includes international automobile engineering for international students to study engineering and Japanese at the same time)