One step closer to your dream, at Ikenobo Junior College! 2-year courses: Ikebana, Baking, and more!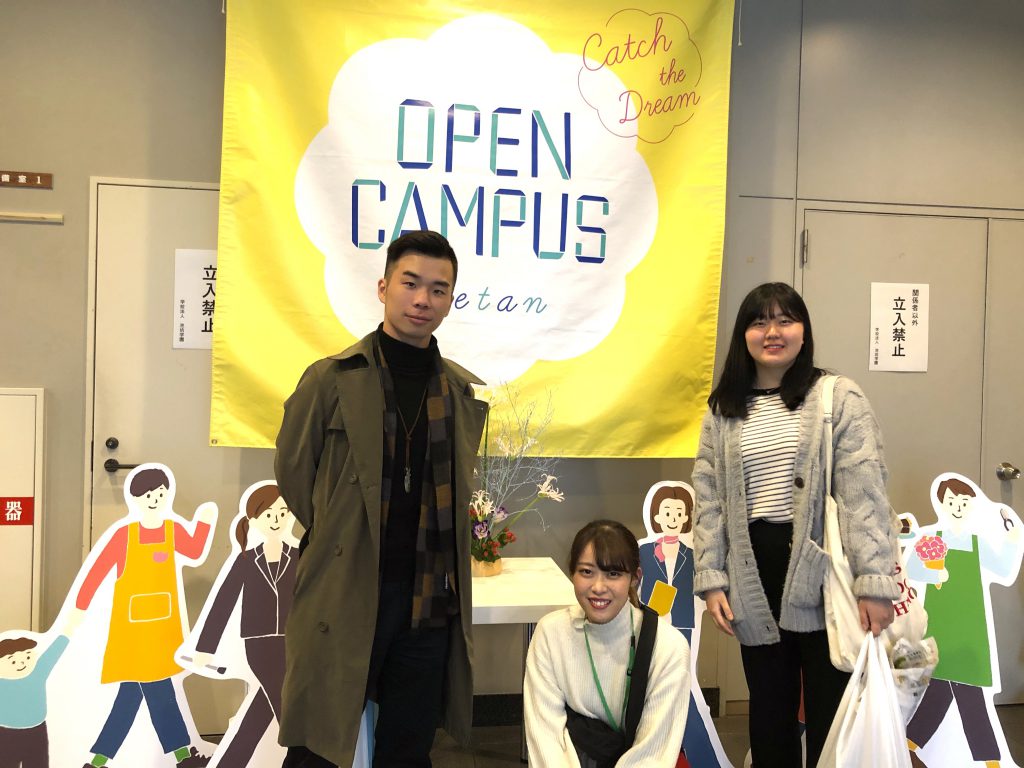 At Ikenobo Junior College, you'll find not only the scent of flowers and delicious cakes, but the incredible passion of its students!
This co-ed junior college is connected to the Ikenobo school of ikebana (Japanese flower arrangement), which has a history of over 550 years. We at the International Student PR Team visited the school's open campus in December to make a thorough investigation!
What kind of junior college is it?
Ikenobo Junior College accepts international students into six courses, including ikebana, confectionary creation, total beauty, and more, based on the principles of beauty and harmony, which are at the heart of the art of ikebana. On our visit, we took part in a trial class from the Ikebana/Flower Design Course. We also took a look at a number of classrooms where students can learn confectionary-making and tea ceremony, and we were even able to try some of the current students' snacks. Take a look at what we found during open campus!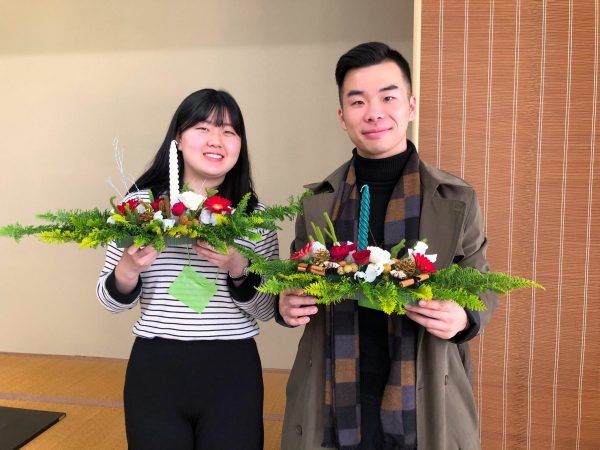 Ikebono Junior College is located in the center of Kyoto, in the Shijo Karasuma area. Although we visited during the cold of winter, the students who welcomed us outside the school gates were very warm.
First, we began by participating in an information session for new Ikebono students. The presentation encouraged students to make a promise to themselves five years in the future. We were told that this was a part of the school's culture, to continue chasing your dreams, even after you've finished the two years of classes at the junior college. Many actual Ikebono graduates use what they've learned in their fields of study, and go on to work as specialists in their fields. Some graduates even work towards a stronger future by going on to continue their studies at other universities. At junior colleges, students can not only learn new skills and techniques, but plan the course of their lives and gain the strength to grow as people!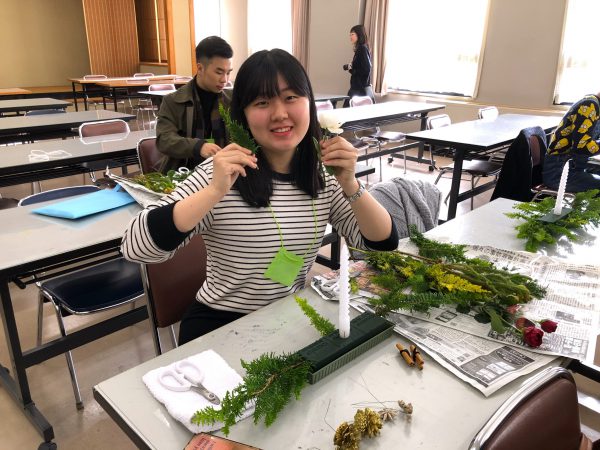 Joining a class in the Ikebana/Flower Design Course
A feature of this junior college is the Ikebana/Flower Design Course, in which students can study not only Japan's traditional ikebana (flower arrangement), but also Western-style flower arrangement.
I took part in a mock lesson on Christmas flower arrangements. Under the teacher's instruction, I laid out green grass as a background, and inserted red flowers here and there. Next I added candles and white roses as highlights by inserting them in the center of the piece, completing my very own Christmas arrangement!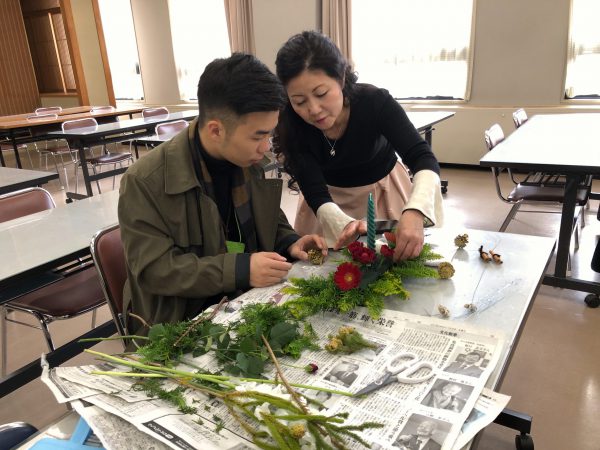 This was my first time doing flower arrangement, and if I was having a hard time, current students came and kindly explained to me, but they also spoke about how much they enjoyed life at the college, and about the influence Ikebono Junior College has had on their lives.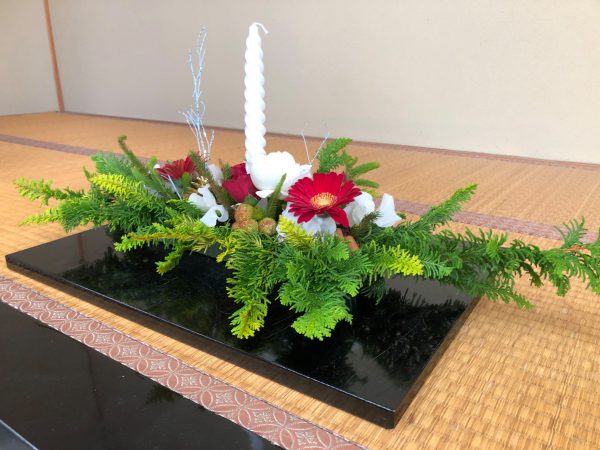 Both ikebana and flower arrangement require a deep understanding of the unique varieties, uses, colors, shapes, etc., of flowers and grasses. On top of that, the arranger needs to always consider their placement in terms of the beauty of the overall harmony and essence of the piece. Now that I've tried it myself, I really feel that ikebana is a truly beautiful art form, full of fragrance and life.