Warming up to the old and learning the new: International students visit one of Kyoto's kiyomizu-yaki pottery kilns!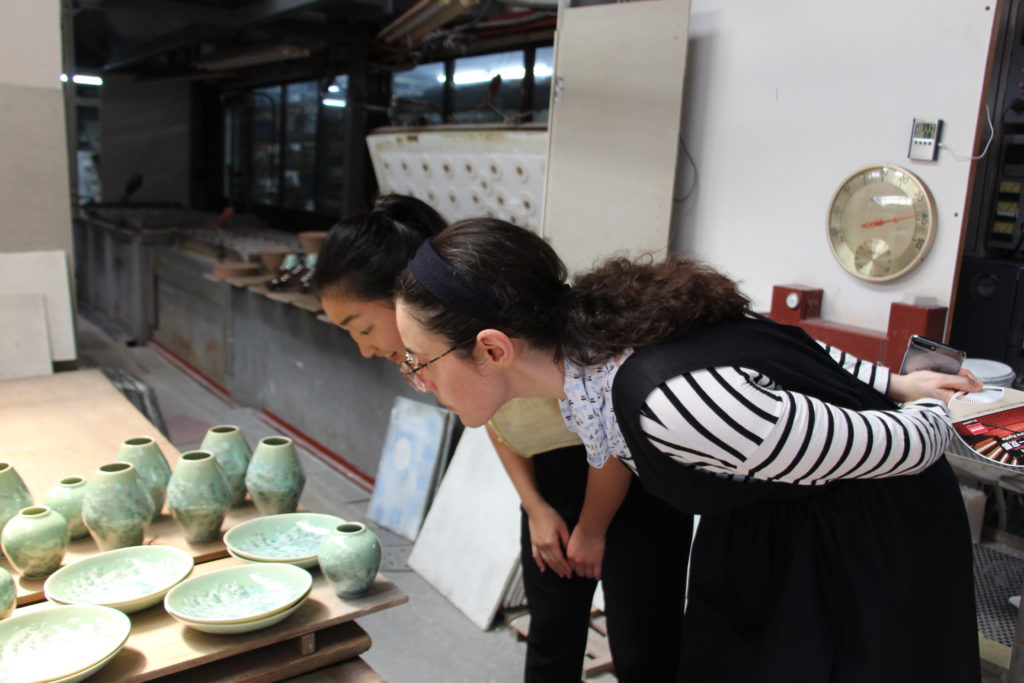 Bright flower patterns so lifelike they seem ready to spring up from their plates at any moment, and flower vases so delicate it seems they might shatter at the slightest touch.
We've come to the Touan kyo-yaki/kiyomizu-yaki pottery Kiln here in Sennyu-ji Temple in Kyoto's Higashiyama District. The To-an Kiln has connections to the pottery culture here that stretch back to the Taisho period (1912-1926).
http://www.touan.co.jp/en/index.html
For this visit, we got to take part in a tour of Touan Kiln, organized for international students by KyoTomorrow Academy! The Kyoto international students made many discoveries with this traditional Kyoto craft, and learned about the future of Kyoto's pottery, too. Read on to find out more about what this tour was like!
KyoTomorrow Academy & Touan
KyoTomorrow Academy is a community that organizes traditional cultural activities, workshops with companies, job-hunting seminars, and other programs for international students in Kyoto who are considering future work in the city, to help them take action towards these goals. The community also aims to support student life in Kyoto through a variety of other programs.
https://www.studykyoto.jp/kyotomorrowacademy/en
Today's tour of Touan Kiln was presented to international students who would like to learn more about Kyoto's traditional arts, the second such company visit. The tour was full of special activities, like a trip back into Touan's workshop and other working spaces not usually open to the public, as well as a chance to hear directly from the company's president!
A close-up look at the artisans at work!
After arriving at Touan, the students broke into two groups to start our tour of the workshop.
We first got a look at the process of turning clay into a bowl, and the space where the pottery pieces are set to dry.
Though this writer was somewhat nervous in front of a row of ceramic pieces and the potters as they silently worked, the international students raised their hands to ask one question after another.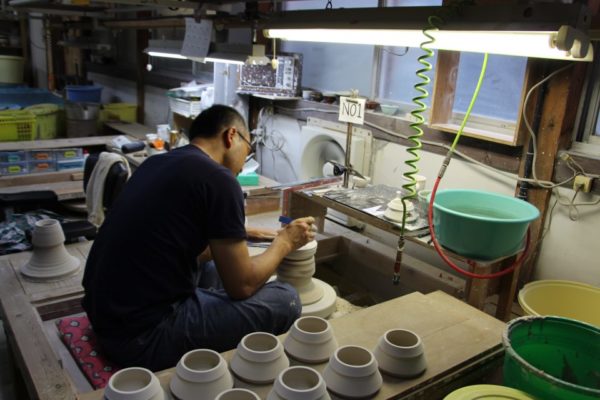 "Where does this clay come from?"
"What kind of properties does it have?"
The potters were careful to answer each question.
Kyoto's kiyomizu-yaki pottery uses clay sourced from a variety of locations.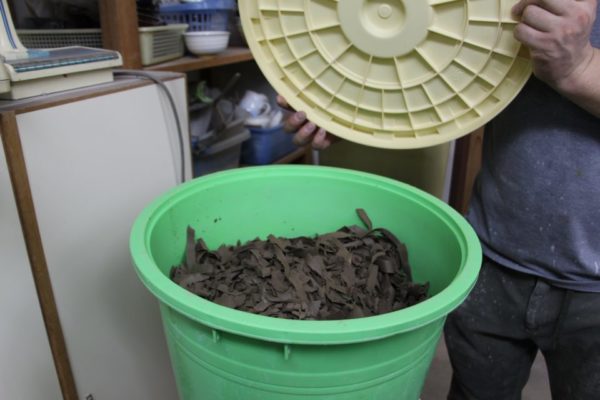 While some use clay from Nagoya, it turned out that the clay used in some of their clay pots was brought over all the way from Africa!
Learning about the clay used seemed to make the students more curious about the history of the land. Who knew that kiyomizu-yaki had such global roots?
Next was a painting workshop, which many of the students reported was one of the most memorable parts.
Watching them excitedly painting images with the delicate brushes, I nearly forgot to take notes myself. I was completely spellbound with the beautiful way they used the brushes, and I probably could have kept watching forever. (Don't worry⁠—I stayed on track for the rest of the tour!)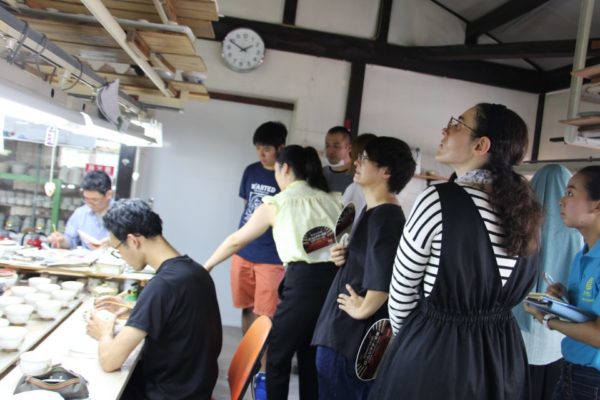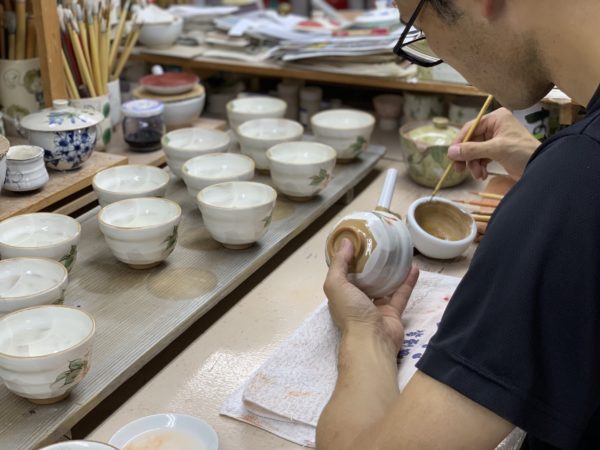 After painting, we were given an explanation about a "white makeup" glazing technique, in which this white glaze would be painted on our bowls; went to see the firing kiln, and learned about the creation of a pottery technique known as "flower crystals" to complete our tour.
It was quite a sight to watch these international students forget the summer heat and become completely immersed as they saw the interior of the workshop and watched the potters at work.