Cùng tham gia một câu lạc bộ thể thao trong trường đại học Nhật (Đấu kiếm)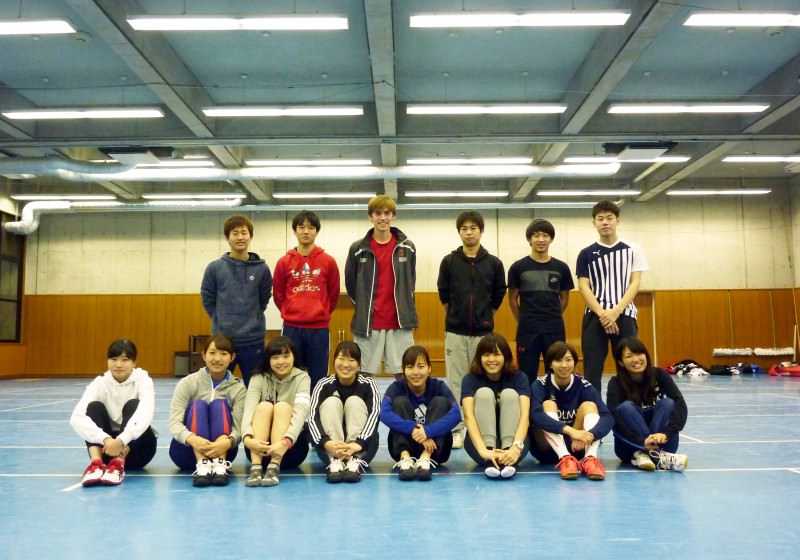 Ever dreamed of joining a club in Japan? Plenty of anime series feature storylines focusing on the school age adventures of various sports clubs, and while there may be fewer sparkles in the real version, clubs are a hallmark of the Japanese university experience, and a great chance to bond with other students.
Playing Sports in a Japanese Club
The club system in Japan is somewhat unique compared to other countries, in that it comprises two categories: clubs and circles. Circles are relatively informal gatherings in which the focus can be centered more on socializing. Clubs, however, tend to be more serious, and involve greater time commitments. Clubs are financed by the university, and participants in sports clubs often practice long hours to compete in games and tournaments. Spending so much time with the team, however, is a great way not only to bond and improve your Japanese, but to experience a unique aspect of Japanese university life!
Profile
Michael Mauer is a double-major in Computer Science and Asian Studies. Hailing from Cornell University in the US, he is currently on a one-semester study abroad program via the Kyoto Consortium of Japanese Studies program. He is studying at Doshisha University, where he is a member of the fencing club.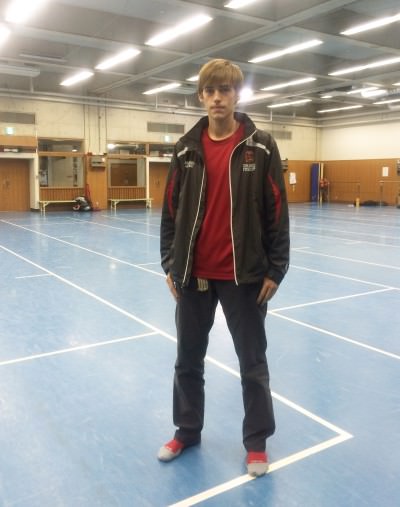 Why fencing? Why Kyoto?
Q: When did you begin fencing?
A: Actually, up until middle school, I used to play soccer, but after a while I started to get kind of tired of it. I wanted to find a different sport, a new sport I hadn't played before. Around the same time, I happened to find a coupon for a local fencing club in the newspaper, so I thought I'd give it a try with my friend. It was only supposed to be two weeks of lessons, but I ended up really liking it, so I stuck with it.
It wasn't so much that I felt I was naturally amazing at fencing, but I think it's a sport that anyone can do if they apply themselves, and that really appealed to me. My first coach was also a big factor for me. I can still hear his voice in my head—he's Russian, and has a big of an accent, and at first I used to think he was angry all the time. (laughs) It took a while, but eventually I realized that he wasn't angry at all—he's actually really bright and supportive, and is just serious about coaching. I still see him sometimes when I visit home.
Q: What got you interested in studying Japanese?
A: In high school, I studied Spanish for four years, but I wanted to try studying a different language after entering college. I liked anime in high school, so I thought I'd tried out two Japanese classes in college as an elective. Kind of like fencing. (laughs) I began as a Computer Science major, but it turns out that with the Japanese classes I went on to take alone, I'd completed half of the requirement for the Asian Studies major.
Q: What made you decide to come to Kyoto for study abroad?
A:  My school has a few Japanese study programs, but most people choose from one of two: Osaka, which has a greater focus on language study; or Kyoto, with the Kyoto Consortium for Japanese Studies (KCJS). In order for me to graduate, though, I need to get non-Japanese language credits, too, and I'm able to do that with the KCJS program. It was actually after I'd decided on the KCJS program that I did some research and found out that Yuki Ota (a Japanese foil fencer and Olympic silver medalist) had graduated from Doshisha, too, and that the school has a great fencing program. That pretty much sealed the deal, as well.