Students Explain the Difference Between Tokyo and Kyoto
Traditions & Culture in Kyoto
One of the points that makes Kyoto so attractive is the way in which you can encounter cultures and traditions in such an everyday way. So how do our international students experience this?
Katrina: "Kyoto's amazing. It has all these traditions, but then it also has a lot of modern culture, like the Manga Museum, or the Uzumasa Toei Studios."
Xuan: "My image is that Tokyo has lots of design galleries, where Kyoto has more galleries with traditional Japanese paintings. The Kyoto National Museum, for example, is famous for its Japanese paintings. Hand-made items, too. There are lots of events, like handmade craft markets, or pottery markets. There may not be so many of those in Tokyo."
Katrina: "I think you're right about Kyoto having lots of hand-made crafts. There are shops that say they've been making their products since over 100 years ago."
Xuan: "I think Kyoto's shopping streets are another nice thing about the city."
Katrina: "Nishiki Market is a really popular one."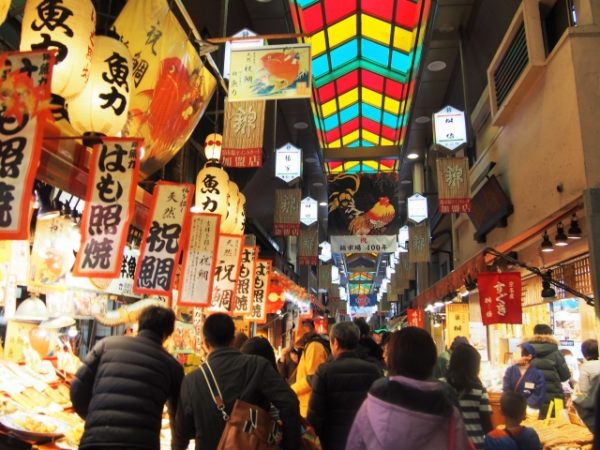 Anh: "Speaking of which, if you want to walk around Kyoto at night, it's probably best to do it before 9:00 p.m., because the shops will close."
All: "Kyoto is really laid back at night."
Katrina: "Around Sanjo there are a lot of stores that are open until late, but the rest of the city is pretty quiet."
Interacting with Locals
Kyoto is a city with a traditional, relaxed character. What kind of interactions do students have with the locals?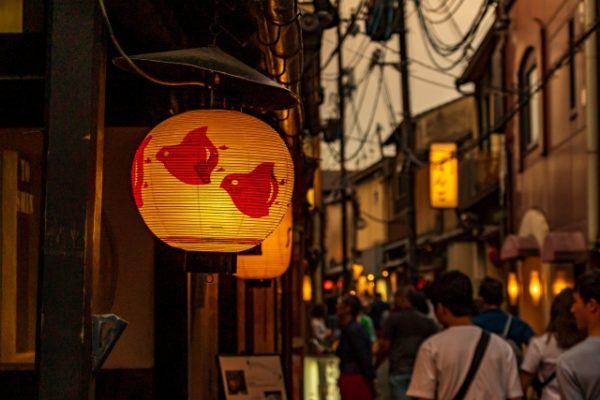 Katrina: "Last year, when there was a natural disaster, I was walking to school when I came across someone who lived in a house along my route outside, and they asked me if I was okay. They seemed really worried about me, and said, "If anything happens, you can come to my house, okay?"
Then recently I saw this person again for the first time in a year, and they said, "Do you remember me? How are you doing?"
Now that I'm commuting by bicycle, my route to school has changed, and they haven't seen me as much. They said, "I thought you must have gone back to your home country."
"Nope, I'm still here!" I told them.
They were so nice, and I feel like if something happened they would help me out. That's such a nice feeling."
Opportunities for International Exchange
How does Kyoto compare to Tokyo for opportunities for international exchange? Our international students told us what their experience has been…
Katrina: "What about opportunities to use your foreign language skills or experience as a foreigner in part-time work? There are a lot of tourists from overseas in Kyoto, near Kyoto Station the Shijo Kawaramachi area, and I think international students would have a good chance of being hired."
Adiqha: "Even outside of part-time work, I think there are lots of opportunities to use your foreign language skills. I often get asked things like, "How do I get to Kiyomizu-dera Temple?" in the middle of the street."
Katrina: "I feel like people want to hear our opinions as international students."
Kyoto has a laid-back, relaxed environment, and culture and tradition are easily accessible. Kyoto is unmatched when it comes to experiencing local exchange and an international environment together in one place. Study Kyoto is waiting to see you soon!
"The Difference Between Living in Kyoto and Tokyo"
https://www.studykyoto.jp/en/magazine/2019/12/26/kyoto-vs-tokyo/