Here's what it's like to study at an English language MBA program in Kyoto
What's it really like to do an MBA in Kyoto?
To answer this question, Study Kyoto spoke with Nam Tran, a former Kyoto resident and graduate of Doshisha University's MBA program. Now, he lives and works in Australia, building on the video production business he began while living here in Japan.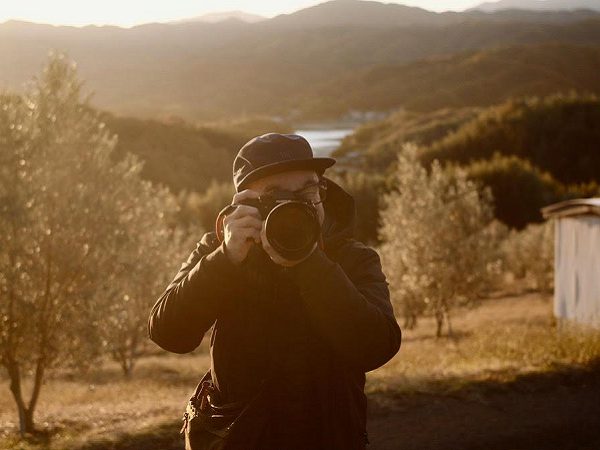 Nam Tran (Melbourne, Australia)
Many different paths may bring people to Japan, and to its ancient cultural capital in particular. For Nam, it was a project at his university that first brought him to Japan, and he later returned on a working holiday, beginning his journey in Japan outside of Kyoto in Fukui Prefecture, where he worked for five years. While living in Fukui, Nam began to make videos to show his friends back home a little bit of his life in Japan, and it was this videography work that would eventually lead him to Kyoto.
For more about what brought Nam to Kyoto, read on in part two of this article: Starting a Business in Kyoto with an MBA!
Before that, let's find out a little more about Nam's MBA experience.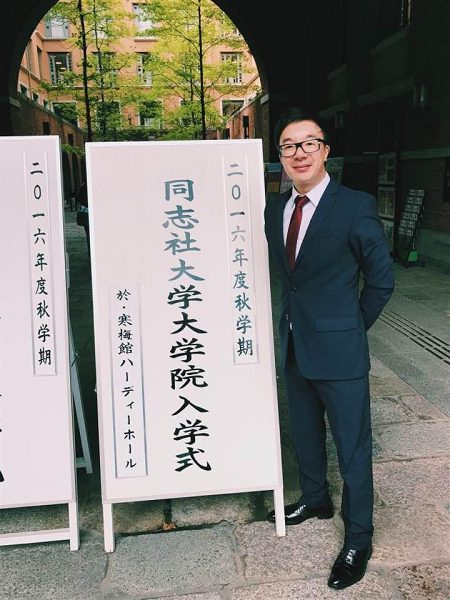 Nam at the Doshisha University entrance ceremony.
Q: What led you to do an MBA? Why Doshisha's program in particular?
A: "During my last year in Fukui, before I went to do my MBA, I got a lot of freelancing video work alongside my other job. I worked with the Fukui newspaper, and for local, traditional craft companies that were trying to expand, which is a common theme everywhere. I thought, well, if there's an opportunity there—especially with the cultural stuff, which I like—[why not go for it?]
"My friend had applied for the Doshisha program, and I thought I'd like to go to Kyoto, and the program might let me meet people."
Nam explained that while he'd had a small network of people in Fukui, he wanted to meet more in order to find more opportunities, and an MBA program like this one might do just that. "I wanted to [make contact] not just with businesses, but classmates and everyone else as well."
It helped to have some familiarity with the program, too: he applied and was accepted to the program together with a friend, which, he says, "made it more fun."
"I had a couple of other friends from Fukui who had applied the year before and were already in the program, too, so we kind of knew about the program already, and through those other guys we knew that this was something we wanted to do."
Getting the most out of an MBA: both in and out of the classroom
Much like any level of study, there's a lot to be learned both in and out of the classroom on an MBA. Of course, in your studies, you'll learn important information about accounting, business strategy, marketing, finance, and more, but there's also a lot to gain from the other connections you can make at school and through your studies.
Nam described his experience during his studies to us: "At the start, I didn't know how my video stuff would do in Kyoto, so I was also thinking [about job hunting]. I kept hearing that if you do well and the professor thinks you're capable, then he might introduce you to people. I felt that most people were trying that route, but I realized that I thought I couldn't compete in that area, so I moved more towards doing my own business with video, and I just wanted to meet people that were going to get me in that direction.
"I was able to build a relationship with some of the professors, but in the end, the way I handled it was a bit different [from my classmates]. I wanted to have classes with projects that involved local companies, and I chose subjects because they had these projects."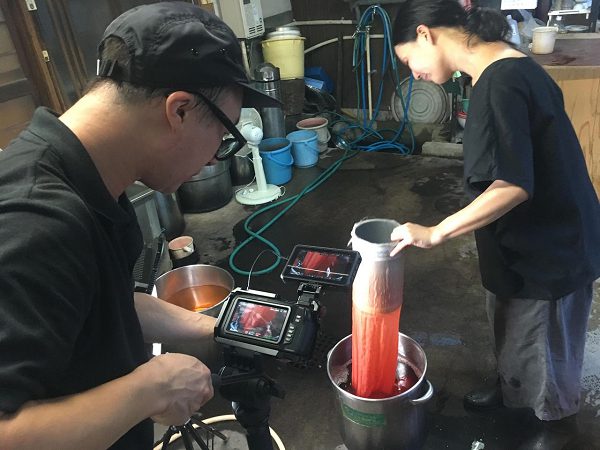 Q: What was your MBA study at Doshisha like? What made the most impact/was the most memorable part for you?
A: "I enjoyed working with the local companies there, because even though we were taught a lot of textbook stuff, I think Doshisha was great because most of the classes involved real-life cases. For example, in marketing, we had the marketing director of Kit-Kat come in and talk to us about all these cases. We had a guy from Apple come, too. The professors just knew all these people and brought them in. Some of them were just short lectures that anyone can attend, and some of them were more involved, where you get linked up with the company, and the company has certain goals they want you to research or develop solutions for, and you would work as a team with those companies to help them with their problem.
"I tried to incorporate a video into all of these class projects. In one, for example, my group got assigned to work with a kiyomizuyaki pottery company, so we made a video of how they made [the pottery], and all the other companies and the other groups were in the same room [to see that] final presentation."
After completing the project presentation, students and company representatives joined a small party to celebrate the end of the project. "That was when I met another team's company sponsor. He was a third generation zabuton (floor cushion) maker in Japan, and he'd seen my video presentation. We just clicked for some reason, and he said, 'Let's make a video.' I'm actually still working with him—just last week I was editing a video for him here!"
Sometimes the most valuable opportunities in an MBA might come in ways you expect less!
"Those live classes were the most memorable part of the MBA for me. Another thing was the people I met—I didn't expect to get so much value out of my classmates. That was a big part of what made it memorable. Meeting people in those big projects was the best part."
Through his MBA course, Nam had a variety of experiences that extended beyond the classroom, and his time there was made even more valuable by the people he met, and the assets he gained towards creating his future business. During his studies, he decided to start his own company. To read on about what actually brought Nam to Kyoto in the first place, and about how he began his company, continue to part two, Starting a Business in Kyoto with an MBA!