Starting a Business in Kyoto with an MBA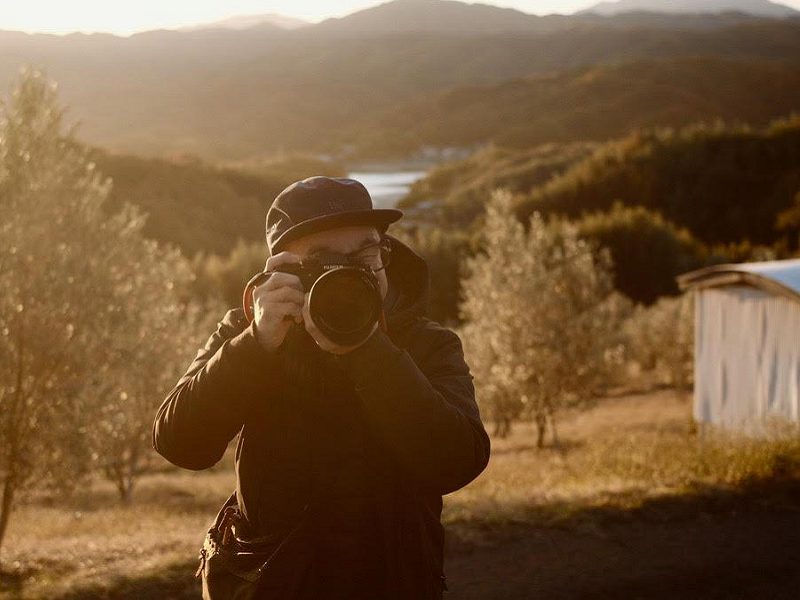 You might be surprised to learn that in addition to being a college town and a historic, cultural center, Kyoto also offers a lot of support to start-ups and businesses. This means it's also a great place to consider advancing your career with an MBA.
In the first article, "Here's what it's like to study at an English language MBA program in Kyoto," we introduced MBA programs in Kyoto, and the MBA experience of former student Nam Tran, from Australia. In this article, we'll look into what brought Nam to Kyoto, and how he started his own business here!
Coming to Japan, and to Kyoto
Many different paths may bring people to Japan, and to its ancient cultural capital in particular. For Nam, it was a combination of factors that eventually led him to study for his MBA here.
Q: What led you to Japan, and Kyoto in particular?
A: "During my university studies, I studied international business, and during that time they had a 'Pacific Rim Study Tour,' in which a few students went with a professor to several countries in Asia to meet with Australian companies. Japan was the last leg of the trip, and a lot of us stayed back once the trip was over. I always wanted to come back, and a few years later I was traveling around Asia again, and decided to do a working holiday. My friend introduced me to a teaching job [that] I landed in Fukui City, Fukui Prefecture. In the end, I stayed on for five years in Fukui.
"I met my wife and got married, and I started working at Fukui University of Technology. Around that time, I started doing a lot of video stuff. It started off as a hobby, just to show people at home what Japan was like—especially Fukui, because most people haven't been there! (laughs) I showed it to heaps of people, and the foreigners [in Fukui] wanted to show their families too, and it turned into something that I was doing a lot there."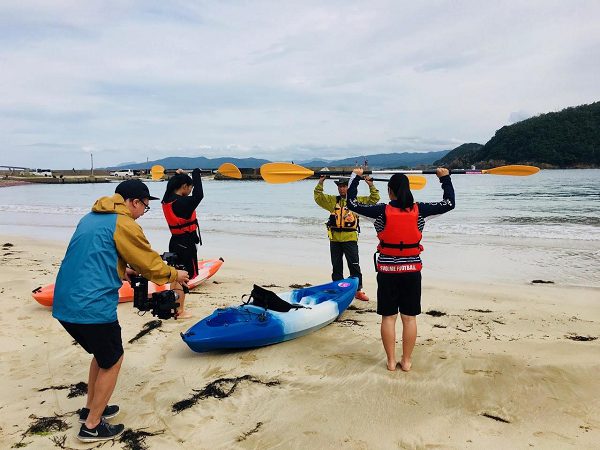 Nam's interest in photography snowballed into video production in Japan. "I started off with, 'Some guy wants you to come to his knife factory and make a video for his website,' and I didn't know what I was doing—that's how it started." The network of other non-Japanese residents in Fukui helped connect Nam with more people interested in making videos, which made him eventually decide, "Maybe I can do this kind of thing [for a career]," and take his big leap to Kyoto.
You can find out about Nam's experiences on his MBA program in part one, "Here's what it's like to study at an English language MBA program in Kyoto," but during the MBA program, Nam also participated in—and won!—the Study Kyoto Short Movie Contest with two of his classmates!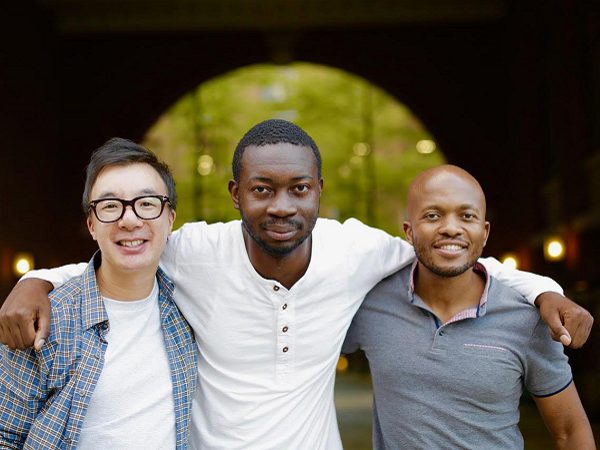 Q: Can you tell us about your experience in the Study Kyoto Short Movie Contest?
A: "I remember people were sending me links about it, and a professor sent me one, too. My group members, Kwena and Edson and I were all into the idea of participating, and then we thought, 'Let's just do it together.' We all have strengths and weaknesses, so we thought that in a group it might be a little less scary and a little more interesting. (laughs)
"We decided that it had to highlight scenes of student life—just regular student life. We didn't really want to show something that was more tourist-based. Of course students enjoy traveling and doing stuff like that, but we wanted to show more of what a student would actually do, and things that prospective students can look forward to.
"Kwena wrote an amazing poem, and Edson has an amazing voice, and he narrated it."
You can see a description of their winning video here, and see the video for yourself here, under "Grand Prize": 2018 Study Kyoto Short Movie Contest Results.
Starting a Business in Kyoto
Q: Please tell us about starting your own business in Kyoto!
A: "A few months into doing my Masters degree in Kyoto, I was very determined to give it a go and do my own thing. Through meeting people, it just snowballed.
"Some of my classmates were able to get internships or find part-time jobs, and through that, they met a lot of people as well. Because I was known as "the video guy," it would always come up, wherever they worked: someone says, 'We need a video,' and they'd say, 'I know a guy!'"
Nam got introductions from several of his classmates, and before he knew it, he was heading to Tango in northern Kyoto for a multiple-day travel video shoot, or working with a company offering a "geisha experience" for tourists to book. Some of the companies he worked with at school also hired him to do projects: the owner of Kyoto company Bento & Co. happened to be present at one of his video presentations, and while he didn't win his presentation, he got the owner interested enough to ask him to produce several videos, and eventually to join for an internship while Nam continued his freelance video work on the side. Through this work, he was recommended for other work in broader fields, like a project with a French TV program reporting on Kyoto University research.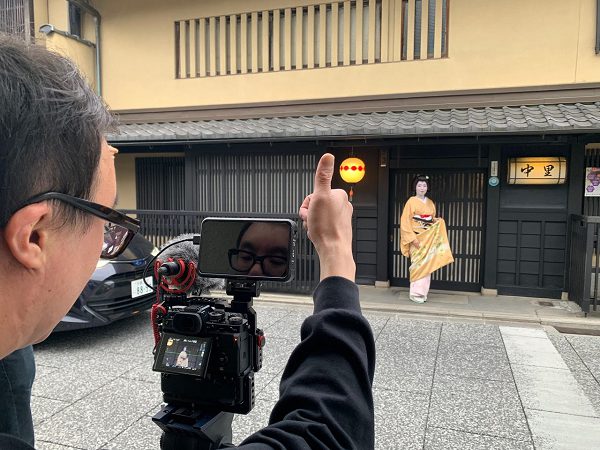 "Basically I tried to get involved with things that I thought would allow me to get more involved with things I wanted to do. I wasn't looking to find a job at a big corporation, so I knew I'd have to take a different path. I basically just took every opportunity I was given and did as well as I could.
"The networking and video part [of setting up my business] was organic."
A trip home to Australia was prolonged due to COVID-19, but Nam adapted, and now bases his business out of Melbourne.
"I plan to continue doing the video work and getting better at it, and better at storytelling. I still have a connection with Japan through my wife's family…and if I have the opportunity to make videos in Japan I will, but for the moment, I'll stay here and continue doing my video stuff.
"With my time at Doshisha and the connections I've made, I think I'd be more comfortable to come back to Japan."