What's an International Student Group Like? A Vietnamese Student's Introduction to VYSA Kyoto!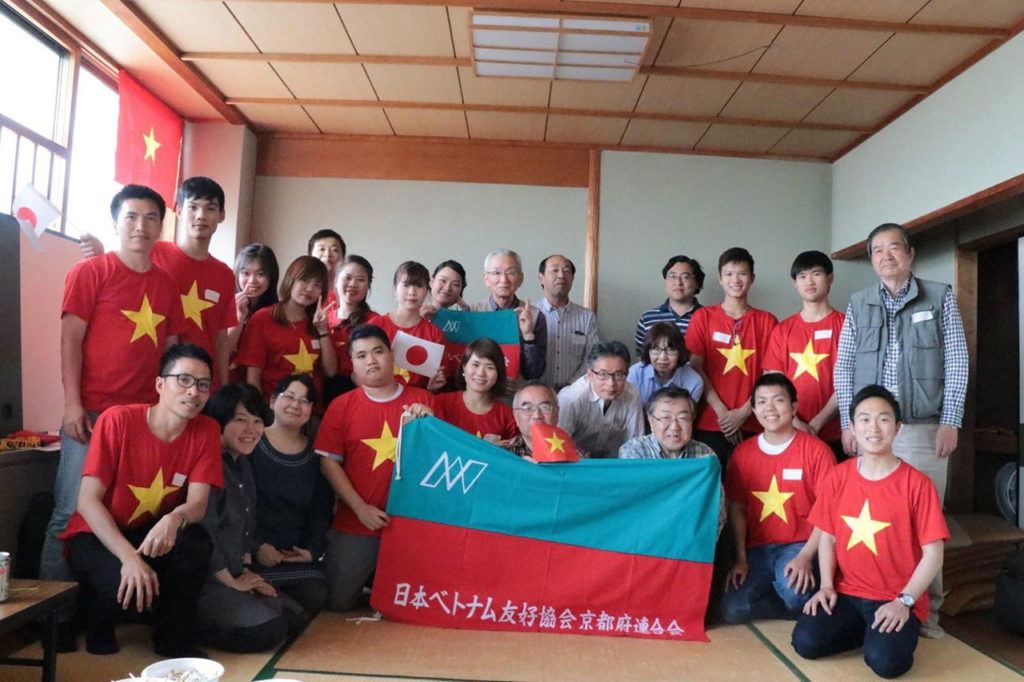 Started in 1995 by a group of Vietnameese students in Kyoto University, VYSA Kyoto (Vietnamese Youths and Students in Kyoto) is now the largest Vietnamese community in the old capital of Japan. The principle of the association is to support Vietnamese people in Kyoto in various fields: life, study, job, cultural exchange,... and connect the Vietnamsese community to Japanese and international organizations in Kyoto.
(Photo is of VYSA Kyoto members at a cultural exchange event)
About VYSA and how to connect
Now VYSA Kyoto has active members in many universities in Kyoto such as Kyoto University, Doshisha University, Ryukoku University, Kyoto Institute of Technology, Ritsumeikan University,… and other students in Japanese language schools, as well as working people around Kyoto.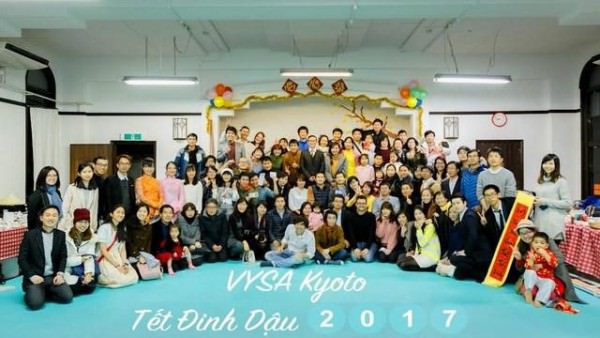 (Members of VYSA Kyoto at a Lunar New Year event.)
VYSA Kyoto has a Facebook group and a website to support its members online. Executive members of the organization post useful information about life support, scholarships, job hunting, and more so that other members can follow. The Facebook group also allows members to discuss or give questions and answers about life in Kyoto. Many members have their problems solved by discussing with other members.
VYSA Events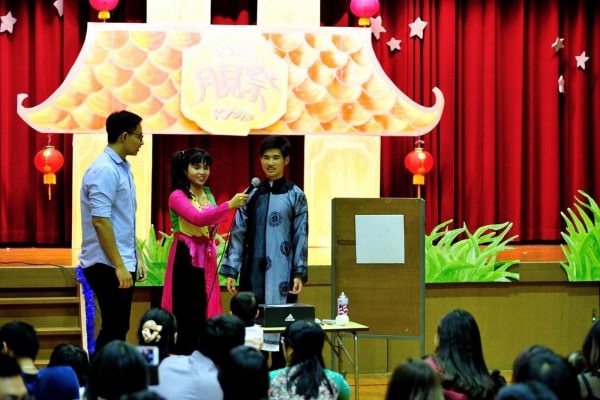 (Introducing Vietnamese culture at the Full Moon Festival.)
Aside from the online portal, VYSA Kyoto has offline events almost once every month to connect its members. Two of the biggest events with around 200 people attending are the Full Moon Festival in September, and the Lunar New Year Party in late January/February. At these events, the members cook Vietnamese food, perform Vietnamese music and dance, play traditional games to preserve the love for their homeland, and introduce Vietnamese culture to Japanese people. The connection between members is deepened after we work together to prepare for the events.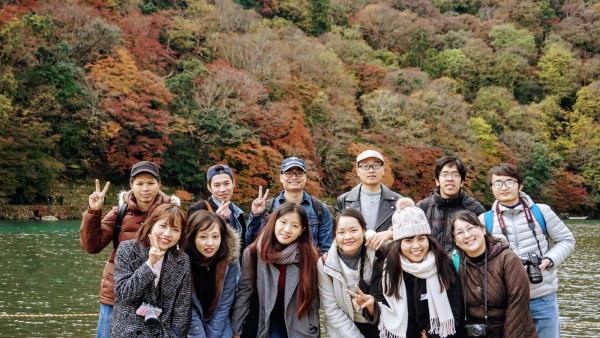 (An outdoor event in Arashiyama)
In April and October, VYSA Kyoto welcomes new members to the association with hiking events to Daimonji, Arashiyama, and other moutains in Kyoto. There are also other outdoor activities in May (barbecue), August (watching fireworks), November (momiji viewing), and December (skiing), that help members relax and have a chance to experience Japanese culture.
In Kyoto, VYSA Kyoto is a group where Vietnamese can find support from their countrymen, and where you can experience the true Vietnamese spirit.
If you're interested to learn more about Vietnamese student life in Kyoto, please take a look at the YouTube video made by the current students studying in Kyoto!
"4 reasons why you "shouldn't" go to Kyoto to study"(Vietnamese): https://www.youtube.com/watch?v=lgnuCY4Rirg