Study Kyoto's First Movie Contest
The Winners
This year's first prize winner was a group of Doshisha MBA students from South Africa, Australia, and Mozambique, entitled "Kyoto, Life in a Poem." Of their piece, the students wrote, "The beauty of Kyoto is unparalleled. In our quest to find the words to describe it, we ended up realizing that the words and imagery it conjures up are the kind that you find in poems, and in epic stories. Living in Kyoto is like living inside a poem. So, we decided to develop a video that captures that sentiment. In the video, we show the poetry that is Kyoto through the experiences of an international student living in Kyoto. The main thrust of the video is that Kyoto is a city in which one can truly live!"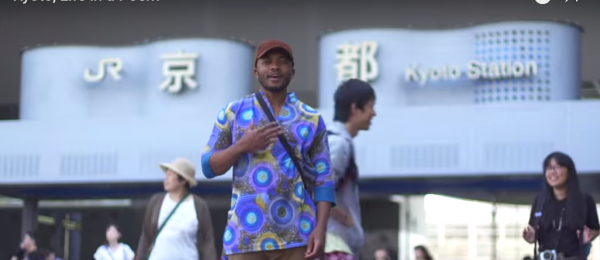 The second prize video was from a Chinese student at Kyoto University of Art & Design, who described their video with this comment: "What exactly is appealing about Kyoto? It's been two years since I came to Japan. But it's been about half a year since I started living in Kyoto. There's something about this city with a history stretching back for over a thousand years that calls to me. Kyoto is not only a city of history, it is a city that shines to this day, where young people can implement their own ideas and imagination. My video submission includes scenes from my trips around Kyoto, and the things I did there over the past six months. I hope you enjoy it."

All of this year's shining submissions are still available for viewing on the Short Movie Contest website below. Take a look!
https://www.studykyoto.jp/wp/contest/
Study Kyoto hopes to see even more of the skill and creativity students showed this year when we hold the second Study Kyoto Movie Contest next year! Get your recording equipment (no matter what it may be) and your friends ready, and stay tuned!