Kyoto's Student-Produced Festival, Kyoto Intercollegiate Festa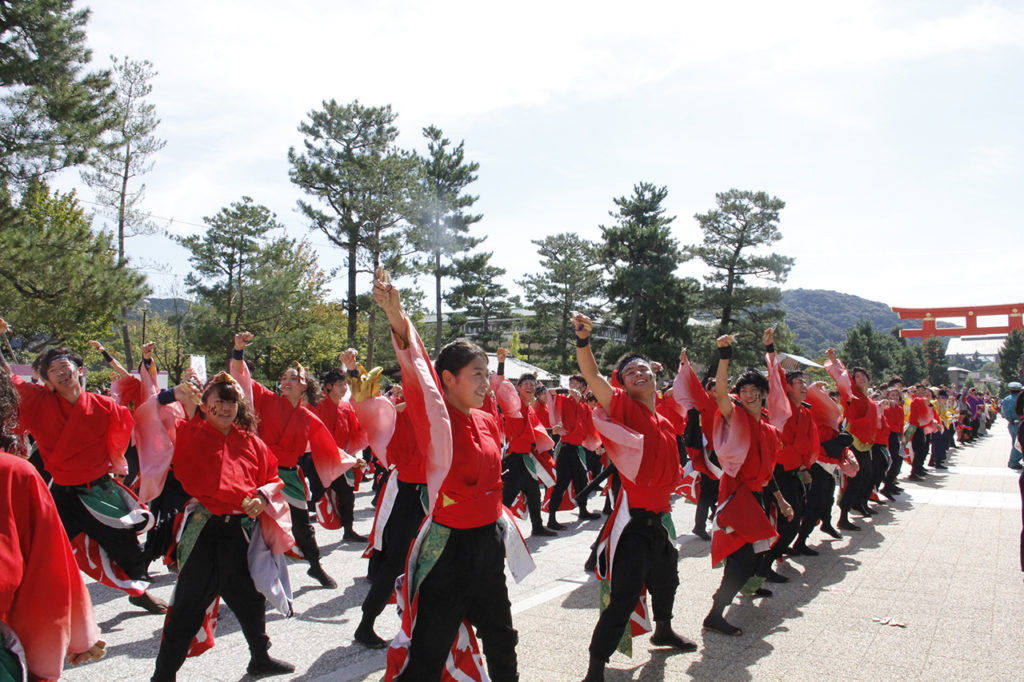 Kyoto is a city in which one in every ten residents is a student; one of just a few "Student Cities" across the country.
This is a festival only Kyoto students can put on: the student-produced Kyoto Intercollegiate Festa.
About the Intercollegiate Festa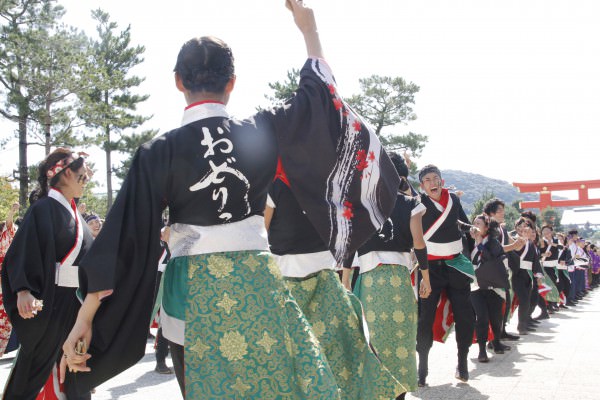 For this festival, students form their own committee and independently organize and oversee the event, and also partner with companies, universities, the government, and local Kyoto residents to promote the beauty and culture of the city, energizing all of Kyoto!
Over the course of the year, students perform a variety of activities, including international exchange with students from other countries; patrolling cleaning, washing of the pavement, and patrolling, etc. in local areas. In doing so, students from schools all over the city have many chances to interact with local people of different ages.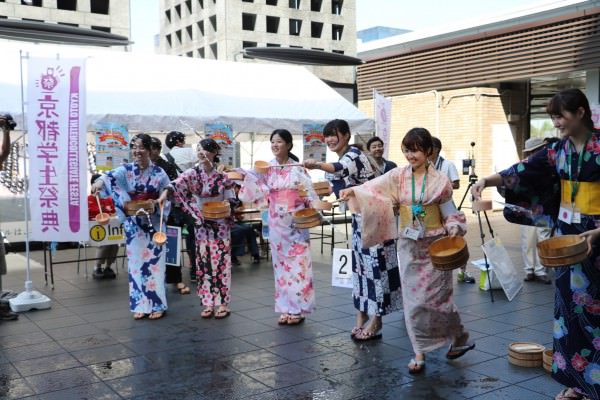 On the day of the festival itself, held each October at Heian-jingu Shrine, students not only perform dances and carry portable shrines, but also hold a music contest, a fashion show, serve a variety of foods, and more. The event is particularly attractive for students, because they are able to participate in whatever way they can to contribute, whether that's performing on the stage, planning the event, or doing short-term volunteer work.
Detailed information is posted on the Intercollegiate Festa's website and Facebook page below.
Official site: http://www.kyoto-gakuseisaiten.com/
Facebook: https://www.facebook.com/kif.saiten/
A Message from the Planning Committee to Kyoto's International Students
The Kyoto Intercollegiate Festa Planning Committee devotes a long period of time to putting the festival together. It's an exciting opportunity to experience something different from your regular student life!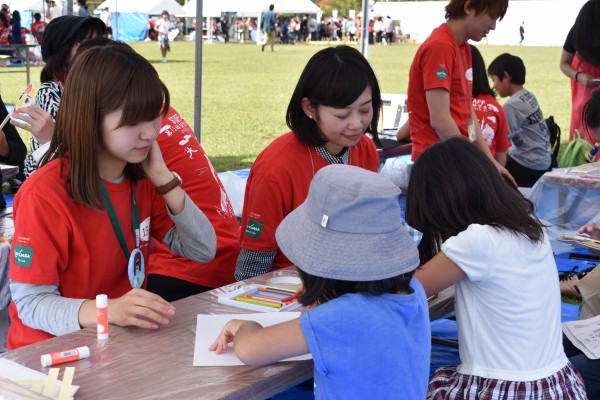 Study Kyoto recently spoke with a member of the 15th Kyoto Intercollegiate Festa's planning committee.
Profile: Ayami Machida, 3rd year student at Kyoto Women's University
Q: Can international students join the Kyoto Intercollegiate Festa planning committee?
A: Yes, they can. This year there were seven international students on the planning committee.
Q: What made you want to join the planning committee?
A: I saw a flyer asking for members. The members of the planning committee on the flyer looked so fun and energetic, and it made me want to participate.
Q: How much did you participate?
A: I joined meetings once a week in the section I was assigned to, and planned events a few times each month.
Q: While you were a member, what was a moment when you felt particularly glad that you'd decided to join the committee?
A: When I felt that all the work I'd put in in our day-to-day activities, and the project we'd put together as the planning committee had really revitalized the local Kyoto community.
Q: How did you feel while participating in those activities?
A: My goal was to connect the Kyoto Intercollegiate Festa, the people of Kyoto, and international students, and I realized that I was able to interact with a lot of people while on the committee.
I felt incredibly grateful for the efforts of the other members of the committee, and the support of the people involved. Doing my best work was really important to me.
Q: Do you feel that you've grown through some of those experiences?
A: I learned how to get the cooperation of others. I made an effort to ask the people around me for support when I couldn't do something on my own, so that we relied on one another in our activities.
Q: If there was an experience you felt would help you in the future, could you share what that was?
A: The Kyoto Intercollegiate Festa is an organization that must work as a team, exchanging opinions to create one thing. For me, that experience was learning to think as a team about how to respect and resolve differences in opinion in order to create the best result possible.
Q: Please share a message for international students!
A: Please consider joining the spirited students of this Student City! We want to create a space for international students to actively participate in Kyoto. Please share things about your country with us; let's discover a new Kyoto culture together!
—
It's easy to see how Ayami's grown in her time on the planning committee!