Starting a Business in Kyoto with an MBA
Looking forward, towards a future career, and maybe towards your MBA journey!
Q: Did you have any assistance in starting your business?
A: "There were some services in the school to help people with transitioning from a student visa to a start-up visa, or whatever kind of visa they were changing to next. I tried to find some services [to help me set up my business], but there wasn't really anything that applied to my particular situation.
"The formalities of getting your paperwork and your taxes set up was tricky at the start. I got some help by talking to professors and some classmates, and the MBA program gave me access to these people."
Doshisha also has several English-speaking career counsellors that international students can consult with, and similar support services are offered at other universities.
Kyoto students can also take advantage of support from organizations like the Kyoto Overseas Business Center, which offers assistance to international students in acquiring a start-up visa. For details, see here: https://www.kyoto-obc.jp/en/kigyoushien/
Nam also shared a message for prospective Kyoto MBA students:
"Understand what you want to get out of the program, or your time in Kyoto, and do your best when opportunities arise. Don't keep focusing on what everyone else is doing, because that may not be the path that's easiest for you."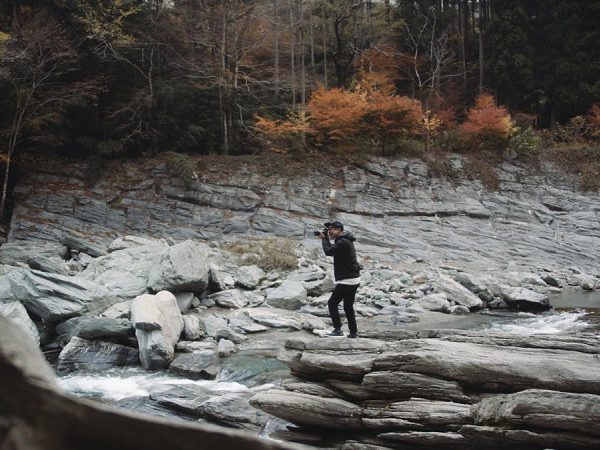 You may have a completely different path from your classmates, but you're sure to grow and be challenged in unexpected ways when you study here, and the experience might just open up some new opportunities in your career!
For more information on all kinds of schools and universities in Kyoto, take a look at our list.
You can find Nam's business website here: Hinode Visuals