A 24-Hour Relay Marathon You Won't Find Anywhere Else
When night comes…
When evening comes, each person has run about 5 or 6 laps, so the soreness is starting to set in. There's where Thai massage comes in. Since I'm Thai, after all! It's pretty effective. When I lived in Thailand, I actually used to go to Thai massage quite a lot, so I remember it fairly well. It's nice to be able to use Thai massage to support the other members of my team. But after the marathon and all the massage, not only my legs, but my hands were really tired!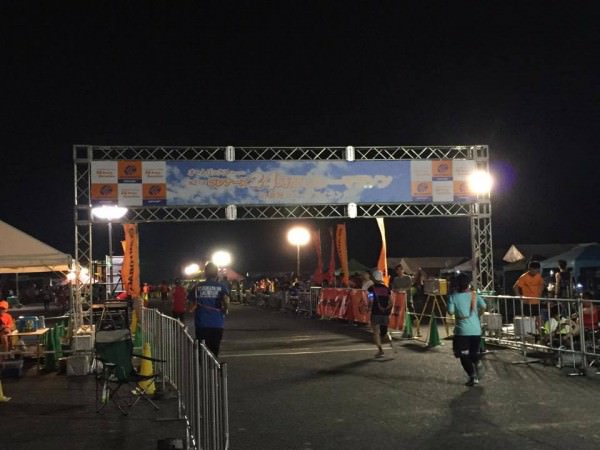 The Final Hour is the Wildest
By the time we reached the final hour of the marathon, I was completely exhausted, but all of the participants stood on either side of the track, cheering on the runners and giving them high-fives, so that no matter how tired I felt I pushed through and kept running. The feeling of accomplishment when I finished was incredible. As someone who doesn't exercise very much, I never thought I'd be able to run that much (even though I was super slow, eheh). Everyone was wild and full of energy in that last year.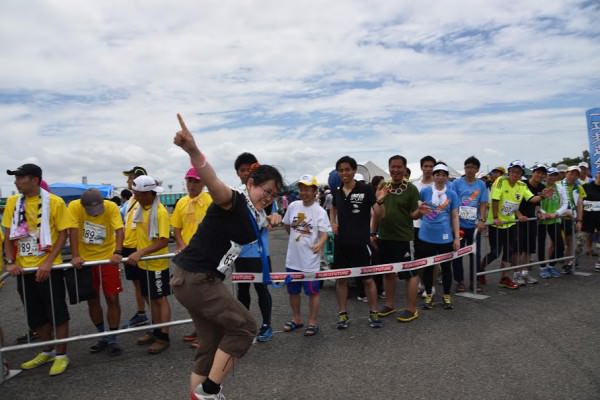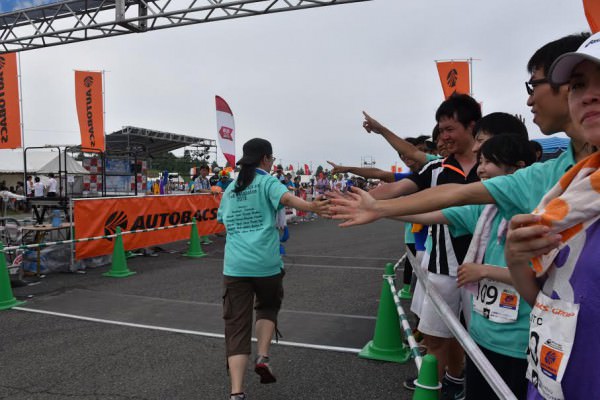 After 24 hours, the race is complete
It was exhausting, of course, to run a 24-hour relay. I was running on lack of sleep, too. But the feeling I got when I finished the race was so good I can't accurately put it into words. Afterwards, though, I was so burnt out that I announced, "I'm not going next year," but in the end I keep going back every year. It's just so much fun.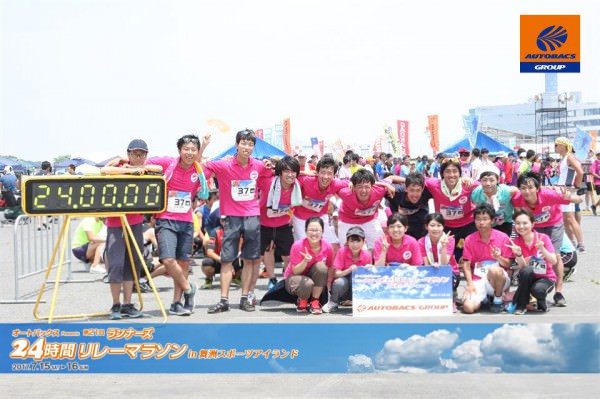 Since the relay is held in high summer, the heat is intense, and the marathon itself is tiring, but you also get to have a barbecue for 24 hours, talk with everyone, and spend time with all your friends, which makes it really fun. For me, these are my favorite memories of my lab.