Muslim Friendly Kyoto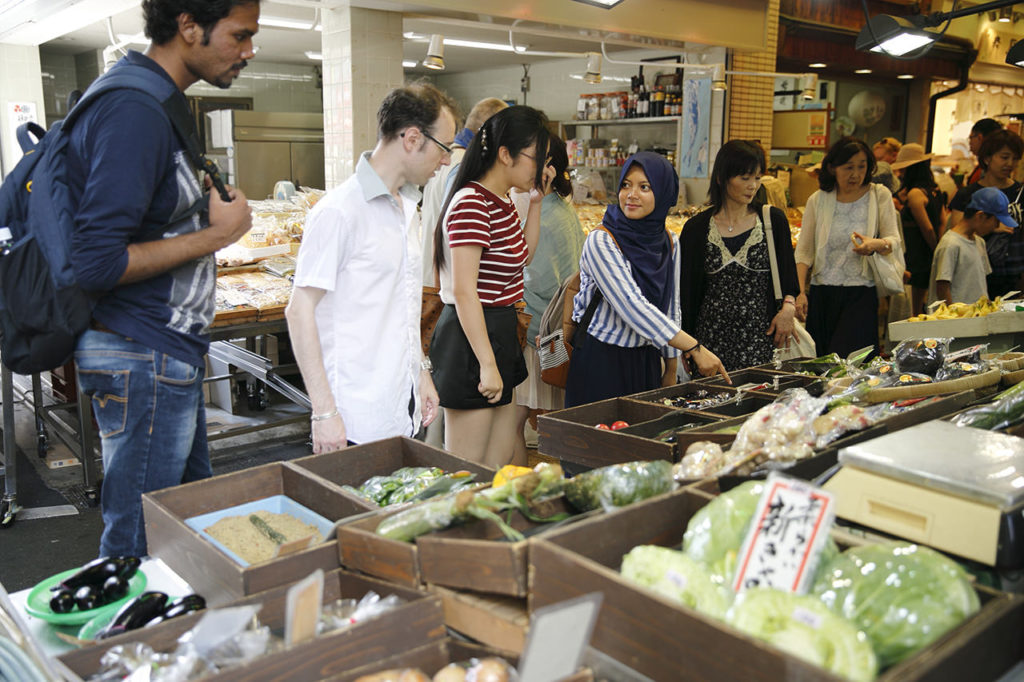 It may not be the first thing you picture when you think of Japan's former capital of Kyoto, with all its Shinto shrines and Buddhist temples. But Kyoto is in fact home to many long-term resident Muslims, many of whom are students. Students from Muslim-majority countries, in particular, may be concerned about their options for Halal food and spaces to pray. In recent years, Kyoto City has been stepping up its efforts provide such services for its Muslim visitors and residents.
Masjid Kyoto
Central to Kyoto's Muslim-friendly facilities is the Islamic Cultural Center and Masjid Kyoto (Kyoto Mosque), which are both located in north-central Kyoto, close to the Imperial Palace. Kyoto Mosque contains space for 110 people to pray, and is divided into men's and women's prayer areas with a curtain. Halal food is also available for purchase at the center, which is open from Tuesday to Saturday, 12:00-18:00.
Address: River Side Kojinguchi First Floor, 92 Miyagakicho, Kamigyo Ward, Kyoto, Kyoto Prefecture 602-0853
For access details, please see this website (Japanese only): http://www2.dokidoki.ne.jp/islam/benri/kyoto.htm
Other Prayer Spaces
Aside from Masjid Kyoto, there are many other locations across the city for Muslim residents and visitors to pray, from tourism centers to restaurants with special prayer rooms. Depending on the location, prayer mats and qibla may be available. Please also note that some locations may require reservations in advance for use of prayer spaces.
Below are just a few locations with spaces for Muslims to pray.
Kyoto International Community House: http://www.kcif.or.jp/en
Nijo Castle: http://www2.city.kyoto.lg.jp/bunshi/nijojo
100% Halal Ramen Gion Naritaya: https://www.facebook.com/gionnaritaya
Kyoto Cooking School/Kyoto Halal Network Association: http://halalnet.kyoto
Kyoto University of Foreign Studies: http://www.kufs.ac.jp