From Anime to Zen: Short-Term Study Abroad in Kyoto, Japan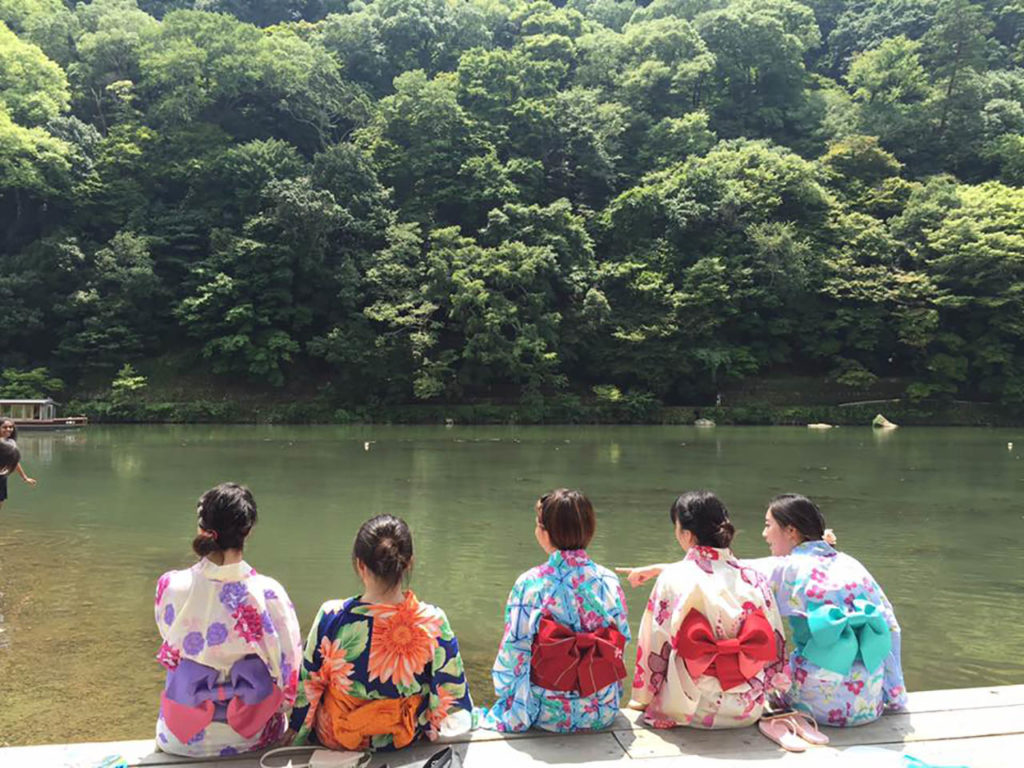 Amid the buzz of cicadas, about twenty young people have gathered in the shade of a tree by the entrance to a central Kyoto subway station. Though it's fairly early in the morning, it's already humid and hot—around 30 degrees Celsius—but the group waits patiently for their instructor to arrive and take them to the day's first activity. These students have come from across Asia and the world for just two weeks, to experience a short-term study abroad program put on annually by the City of Kyoto and the Consortium of Universities in Kyoto.
From Anime to Zen
Interested in applying? Applications are open for the winter program here:

Midsummer Kyoto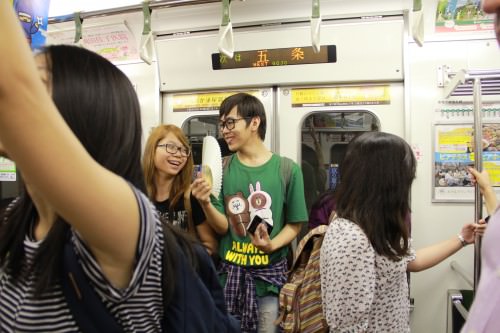 The Kyoto summer is a shock more to some than others, as Yuling from Malaysia notes. "It's not so hot so far," she says. "It's much hotter in Malaysia. So this is still bearable."
A minute later the instructor arrives to lead the students down the street and into the sun to their first destination of the day—a lecture at a local university. In the afternoon, they'll be visiting a nearby temple, and free to roam Kyoto as they like after that. With only two weeks to experience Kyoto, the students are excited and curious on their busy study abroad.
Yuling explains that she wanted to come to Kyoto, "Because of the culture. [The] history, and I like the religion. I like all the Buddhist temples, and the environment…. I know Kyoto is famous for [its] four [distinct] seasons. You still have a lot of historical places, with a mixture of [the] modern and historical in Kyoto." The program's curriculum makes sure its students get to experience both of these aspects of the ancient capital. This year's program featured classes on Japanese ghosts and food culture, as well as lectures on the history of shojo manga and the business of Japanese pop idols.
Which class has been the most fun?
Hiinh from Vietnam said her favorite activity involved making Japanese bento boxed lunches. "I only know bento is like a message from [the] cook, from cooker to user, like sending them love…. When I studied [this] in the [class, I learned that] all the details of the bento carry an important role. Like a leaf in the bento, not only to separate the food, but to increase the taste, and to make the bento last longer. When you make a bento it's not only love, but knowledge. They know how to put everything in detail to make everything perfect. Yes, it's really pretty impressive."
And the program so far? "Well, I can meet lots of new friends, from both Japan and other countries. Especially when I go [to Japan directly], I can enjoy normal life. I only knew [Japan] through novels, movies, something like that, but when I come here, I can see a different point of view. It's because in the movies [they] make it totally different: more beautiful, more unreal. But when I come here, I can see the other idea of Japan. And Japanese people are very friendly, though they cannot even speak so much English, but they help you. They're always open to you. Like when I got lost, they don't know how to describe the route to me, and they just take me to the location, the destination I wanted. They must think…by a high school student to carry so much—a big [suit]case—they're willing to take me a long way to my destination. Very, very impressive."