How to Study Japanese 1 (Part 1)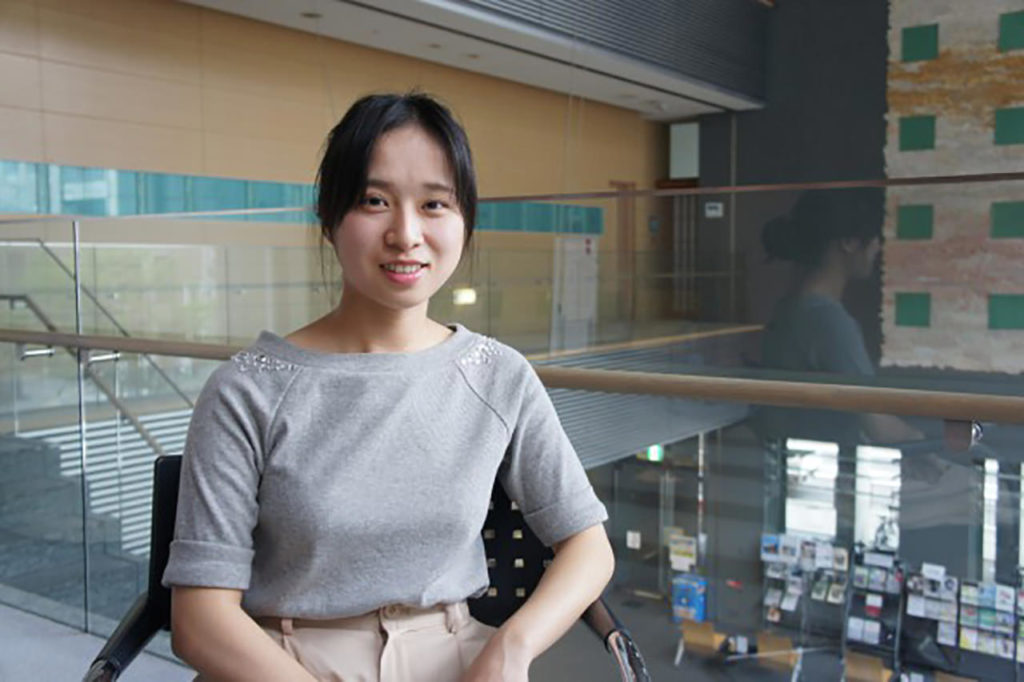 Profile
After graduating high school, Rae studied abroad for the summer in Seattle, Washington. For university, she returned to Taiwan, but later entered a special study abroad course (a Japanese school within the university) at Ryukoku University, and eventually entered Ryukoku as a regular student. For her master's, Rae entered Kyoto Prefectural University, where she currently studies.
Research themes: Asobi-shigoto, Taiwanese indigenous culture, Environmental Folklore, Cultural Preservation
Master's Thesis Theme: Study of Asobi-Shigoto of Taiwanese Aborigines in Taromak Tribe
Beginning to study Japanese
Q: What first led you to study Japanese?
A: The first time I studied abroad was actually in Seattle. It was during the summer after I graduated from high school. But it was the first time I'd ever been abroad, and I was so nervous I couldn't really relax and enjoy the experience. After that, though, I decided that I wanted to challenge myself and try going abroad again. When I talked to my parents about it, they told me that they would let me go if it was to Japan, because it's physically and culturally closer to Taiwan [than America]. So I started to study Japanese, and ended up going to a Japanese university.
When I was little I used to watch a lot of anime, but until I actually came to Japan, I didn't really know much about the respective cities. But I had this vague idea that Kyoto was a nice place, so I looked for schools in Kyoto.
Q: How did you study Japanese once you'd come to Japan?
A: Personally, I wanted to study Japanese at a four-year university. You have access to facilities like the library, and you can talk to students with other majors as well.
In Kyoto, there are a lot of universities with special courses for international students to study Japanese. I applied to several different courses, and got into all of them, but I couldn't decide which one to go to. But then I got a phone call from Ryukoku University's international center [now the Global Education Advancement Center], and they were very helpful. Since they were so thoughtful and helpful, I thought this would be a school I could rely on, and that made my decision. Ryukoku University's international center has many rate reductions for international students, too. I also got the opportunity to study abroad in Denmark for a year through the school, so I'm really grateful.
Q: What books or materials do you use to study Japanese the most?
A: I mostly used Minna no Nihongo, and the Asian Students Cultural Association's Japanese series for study abroad, for the JLPT (Japanese Language and Proficiency Test). Minna no Nihongo is very popular in Taiwan. It's not for any specific test, but I think it's the best put-together [out of the textbooks I've seen]. We used it in the special course at Ryukoku where I studied, too.