Free Entry to Kyoto's Museums & Heritage Sites? For Kyoto's International Students, yes!
Japanese Cultural Experiences &Field trips at the Kyoto Prefectural International Center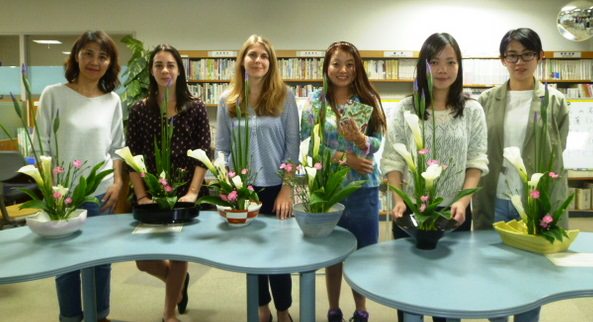 Kyoto Prefectural International Center offers opportunities for foreign nationals living in Kyoto to experience Japanese culture in a variety of hands-on activities. Lessons are offered at reasonable prices, and include activities like Japanese calligraphy, kimono-wearing, ikebana (Japanese flower arrangement), tea ceremony, and more. Lessons are not one-off, and many are held 1-2 times a month, giving students the chance to have an in-depth learning experience.
For more about lesson times, prices, and how to apply, please see the link below.
https://www.kpic.or.jp/english/japanese_culture/experience_classes.html
For a glimpse of what lessons are really like, check out the classroom blog, which posts plenty of pictures.
Kyoto Japanese Cultural Experiences http://ameblo.jp/kpicbunka/
The international center also offers field trips to beautiful natural areas within Kyoto Prefecture! The trip includes special experiences like a homestay with a local family, and chances to try local food.
For deals on performances and concerts, check out the "Ryugakusei Otokudane, to!" Find info for Kyoto events like Jidai Matsuri, too!
Did you know that the Kyoto City International Foundation offers support for international students, too? The foundation offers information on how to see kabuki, orchestra, and other musical performances for free!
International Student O-toku Da-netto: http://www.kcif.or.jp/ryusite/jp.html
Last year, the foundation offered invitations to reserved seating for Jidai Matsuri's colorful procession of people in historical dress.
The Kyoto City International Foundation also presents useful information on scholarships, job hunting, living in Kyoto, and more: we recommend checking out their site from time to time.
They post frequently on their Facebook page, as well!
https://www.facebook.com/kyoto.youaremyhome/
The Kyoto City International Foundation has a translation project, too. You might just find an opportunity to put to use your native language, and your Japanese skills here!
Kokoka International Student Net http://www.kcif.or.jp/TalentBank/
Kyoto is full of organizations offering support to international students. It would be a waste not to explore some of Kyoto! Try participating in a student get-together and meet some new friends. We're all rooting for you to have the best experience possible while you're studying here in Kyoto!