Study Kyoto Tour: Arts Tour Experience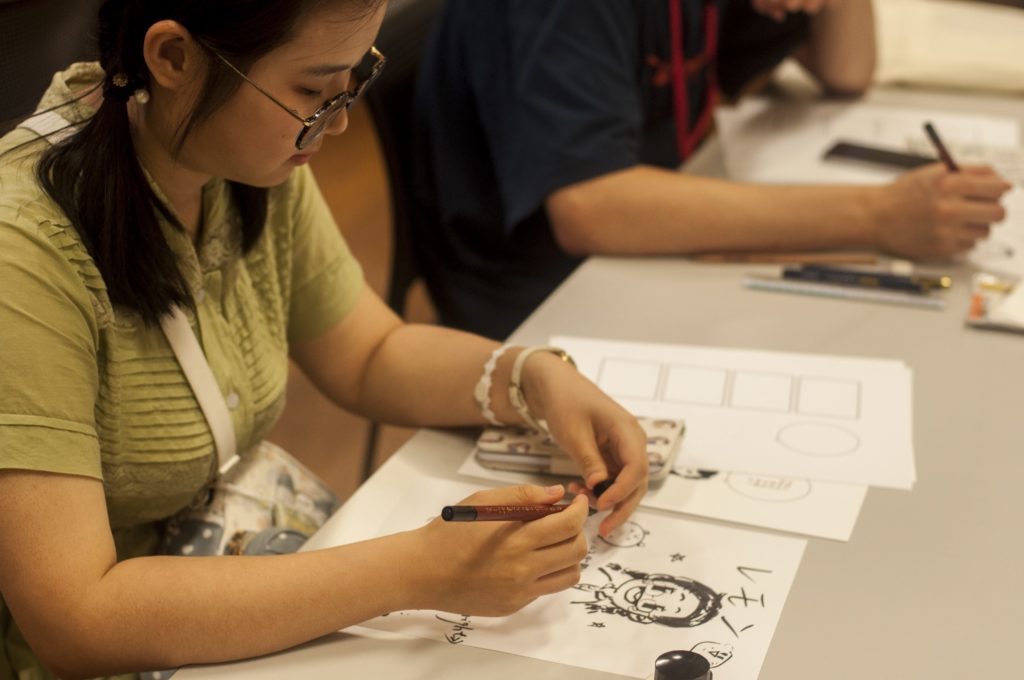 Kyoto is a city where traditional Japanese arts remain prominently, and the city is also home to many universities where you can study art, illustration, and design! From July 26th-28th, Study Kyoto put on an arts-themed tour for potential international students looking to continue their studies in an arts university.
Our student participants were international students from Japanese language schools in Tokyo, hailing from China, Taiwan, and Korea.

Though the tour was just a short three days, the students got to experience a lot, walking around Kyoto, visiting universities, and talking with current international and Japanese students and making friends.
The Arts Tour Schedule
Day One
Participants dress in yukata
Visit Kennin-ji Temple
Day Two
Visit Kyoto University of Art and Design
Four Panel Manga Workshop at Kyoto International Manga Museum
Exchange Dinner
Day Three
Kyoto Seika University Open Campus
Day One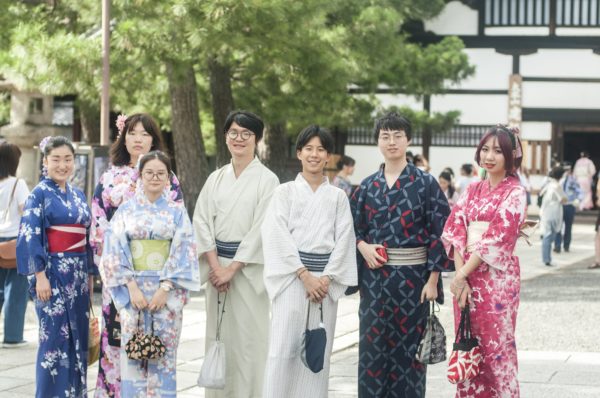 After orientation on the first day, it's time for the long-awaited yukata!
Even though all the participants are studying abroad in Japan, this was their first time wearing yukata. Wrapped in these lovely summer kimono, the participants strolling through Kennin-ji Temple and Gion, taking pictures along the way. Kyoto is a traditional city full of photogenic spots you'll be tempted to share on the ! The participants must have noticed how different the city is from Tokyo.