I think you start a business because there's something you really, truly want to make
Funfo
Hengyue Qiao、Shunchih Chang (From China、Taiwan)
School:Ritsumeikan University
※Interview in 2021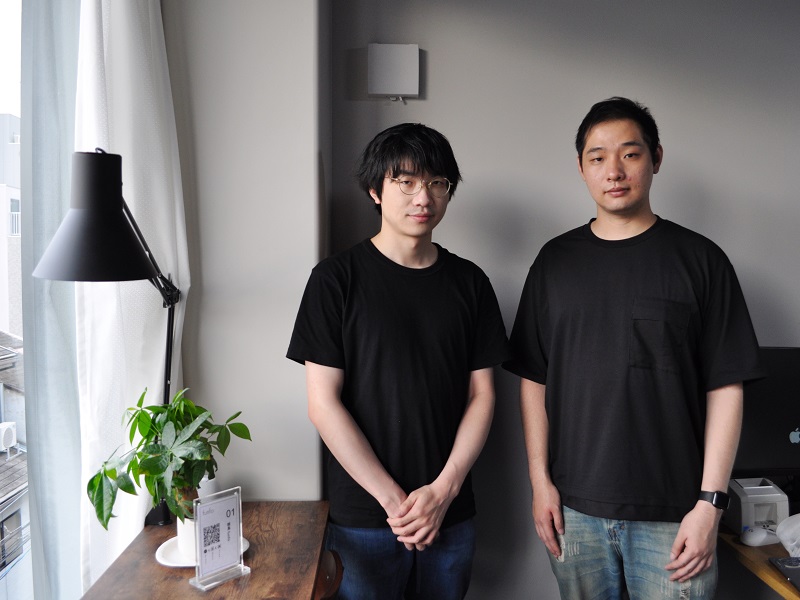 Why did you decide to study in Japan?
Qiao: "The reason [Chang] came to Japan and decided to study abroad here was because I invited him, actually. He was originally planning to study abroad in Switzerland."
Chang: "There were several reasons why I changed my mind: some of my family members live in Japan. The fact that he invited me is another reason, and the final reason is that I really like Japanese culture."
Qiao: "Japanese subcultures are very popular (overseas), and coming to Japan because of an interest in them is probably one of the most common reasons you'll hear from international students. That's true for the two of us as well—we both love video games and anime. In [Chang's] case, though he was originally planning to study in Switzerland, he came to Japan and really liked it. The lifestyle in Switzerland is really different, and you need a car to get anywhere. In Japan things are much more convenient."
Why Kyoto in particular?
Qiao: "I wasn't raised in a huge city, so I chose to study at a university in Kyoto because I wanted to be somewhere a little more relaxing [than Tokyo]. Before coming to Kyoto, my image of Kyoto was largely of a city with a lot of temples—that's how it's often shown in the media. When I actually came to the city myself, I found that it really was how I'd imagined it. I'm glad that I chose to study here."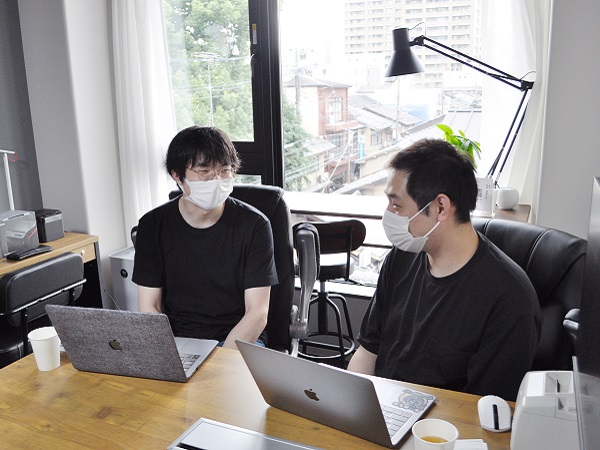 Chang: "For Taiwanese people, Kyoto has a stronger feeling of 'Japaneseness' than Tokyo, so the atmosphere of the place is attractive. I thought that if I was going to study abroad, a place that felt more 'Japan-like' would be the best place to do it."
Qiao: "The members of our company met in Tokyo, but everybody agrees that they'd prefer to be here in Kyoto."
What memories stand out to you from your experience studying in Japan?
Qiao: "Both of us were part of the same group as students. What we did there was different than what we do as a business now, but in particular I remember how much fun it was to organize gaming events with people from many different countries. I also think that was something we were only able to do because we went to Ritsumeikan, because it has so many international students. We also just received a lot of support from the university—without that kind of support, I don't think we would have been able to start our company."
Chang: "A lot of my fond memories are the same. [Qiao] and I have been friends for a long time, too, so it was nice for us to exchange ideas while we were working on our final papers, and so on."
Qiao: "Another nice thing about studying at Ritsumeikan was the ability to travel between its three campuses, and interact with international students at all of them."
Did you consider job hunting? How did you decide to start your own company?
Chang: "Not really. Even as a student, I'd already decided I wanted to start my own business when I was part way through my studies. I already knew that I wanted to challenge myself to try making something of my own."
Qiao: "I decided that I wanted to work in Japan when I first started studying at Ritsumeikan. I had been considering starting my own company while I was at school, and once I actually began to try it, I found it really fun. I'd also been attracted to the idea of start-up culture in places like Silicon Valley."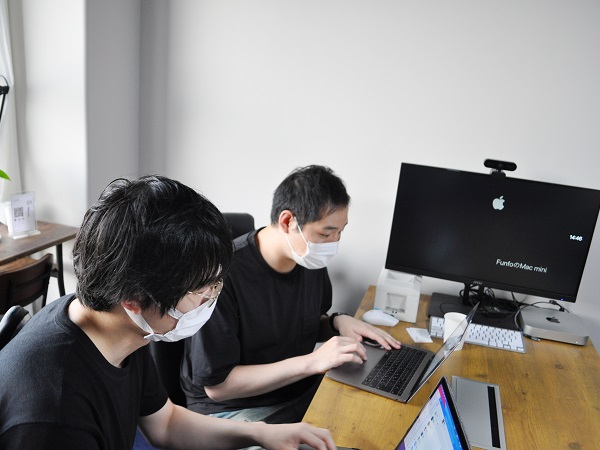 How did you decide to start your own company?
Qiao: "The business actually began with a gaming strategy site that we made. We were all attracted to this kind of subculture, so we decided to make a website. We did events, and the site became really popular. It was fun, and it made some money, too, but we came to the realization that it wasn't enough to support the livelihoods of the members of our team, so we started to think about other venues where we could take our technological know-how in Japan. We settled on the restaurant industry, where there's a lack of workers, and a lot of financial barriers to success. In Kyoto there are also a lot of foreign tourists, and many restaurants that lack foreign language menus. After doing some market research in Kyoto and Osaka, we made a mobile ordering app to help with these issues.
"Unfortunately, just a few months after we opened our business, the coronavirus pandemic hit. To deal with that shift, we've started doing some test development on take-out orders and delivery functions. Now that things are getting a bit more under control, we're starting to receive more and more orders. "The idea for our product was simple: scan a QR code on your smartphone to make an order at a restaurant. From there, we had to figure out how to align this idea with the culture and style of doing things here in Japan. So we started our development based on this simple idea, and adjusted it as needed, improving it as we went along, which is what brought us to the app we have today: it's a mobile ordering app, but it also includes a POS system. Doing every part of the order 100% on your phone isn't quite possible yet in Japan, so the app just has the features that are really needed.
"In China, many restaurant owners are concerned with efficiency [and employ these types of systems]. In Japan, thoughtful consideration (in hospitality) is really valued. Many restaurants have their regular customers, and many elderly customers, and some restaurant owners expressed concern that if they suddenly switched to smartphone ordering, their elderly customers wouldn't be able to adapt, and orders would stop coming in. We listened carefully to these opinions, and used them to make sure we left some traditional aspects of the operation, even as we supplied some new features.
"When it comes to innovation, you don't just suddenly make something that no one's ever seen before and expect them to take it on right away: you listen to people, and as the times shift, you can begin introducing more and more new products and services as the market becomes receptive to them.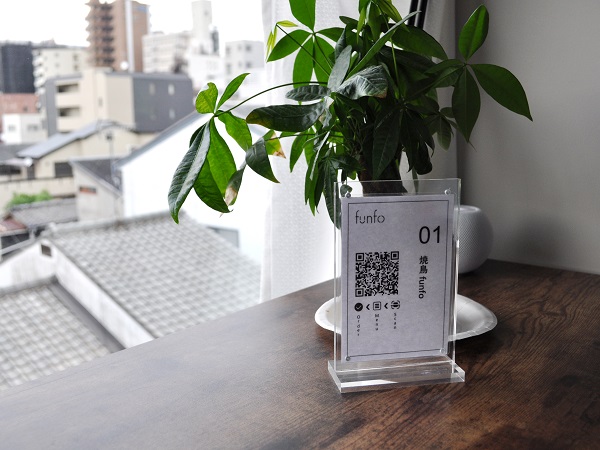 Please tell us about Funfo's services.
Chang: "Funfo is a mobile ordering app for restaurants with cloud-based multilingual menus. It includes features for in-store ordering, take-out, and delivery, and payment is completed within the app. In the future, we're planning to improve marketing and management tools, to create a platform for restaurants to develop into 'smart restaurants.'"
Qiao: "Restaurants usually have to handle three things: orders, payment, and data management. Right now our business supports the ordering and payment side of things: you scan a QR code with your phone, and a menu appears. You select what you'd like, put it in your cart, and pay. On the restaurant side, they have an iPad and a printer to check the order. On the customer side, you can make your order without calling over or interacting with the staff. It's easy to do, and the menu is available in foreign languages. I think some menu items can be particularly challenging for visitors from Western countries to understand without a foreign language option, so this is really helpful."
Please tell us about the Kyoto Startup Visa. How did you find out about it, and what was the application process like?
Chang: "We first heard about the Kyoto Startup Visa at Osaka Innovation Hub, and contacted the Kyoto branch of JETRO about it in May 2019. At the end of the month, we went to have a pre-application consultation with them, where we gave a simple presentation about the kind of service we wanted to offer. They gave us a lot of support with the application, and made the process of getting the visa very smooth. We found out that our application was successful and that we'd gotten the visa in July. JETRO continued to support us even after we'd gotten the visa, especially with legal matters, like meeting with an administrative scrivener."
Qiao: "The process was really made a lot easier with JETRO's support. They helped us with writing our application and gave us a lot of advice. It didn't actually feel that difficult with their support.
"With all of the international students and all of the universities in Kyoto, I think it's a good environment for startups to develop in."
What do you like about your job? What motivates you?
Chang: "I dream about bringing the service we've made to Taiwan, as there isn't something like this there. There are similarities between Taiwan and Japan, so I feel that if the business can work here, it could be a success in my home of Taiwan, too."
Qiao: "I think you start a business because there's something you really, truly want to make—because it can be hard. (laughs) In China, there are services like ours in cities like Shanghai and Beijing. It's our goal to create a good product here in Japan, and then bring that to the rest of the world, too. Maybe it won't quite fit in every tiny family restaurant in rural France or Germany (laughs), but I think it could benefit a lot of people."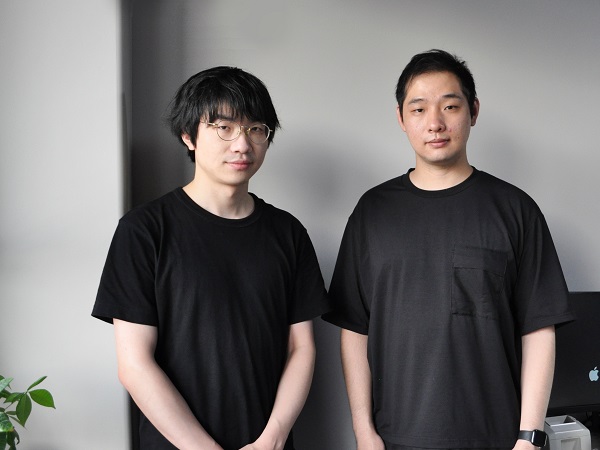 What would you say to other international students thinking about studying or working in Japan?
Qiao: "There was a small group of international students that I became friends with in university, but we had a tight bond. If there's something you can do together with a group of friends like that, I say you should go for it; it's a unique chance.
"Also, I think international students tend to compare themselves to others: they tend not to notice their own strengths. But cultural differences bring a lot of opportunities to bring about something new. I think that's the unique strength of international students. Please use it. It's something that you can use to your advantage not just when it comes to starting a business, but in job hunting, too. Do your best, everyone!"
Chang: "Challenging yourself is very important. It may be difficult, but it's not as difficult as you might think. You can do it!"
Support for International Students・Foreign professionals(The Kyoto Overseas Business Center)