How Satisfied are Kyoto's International Students with their Experience?
Why Students Chose Kyoto
Perhaps one of the most pressing questions was why students ultimately chose Kyoto for their study abroad destination.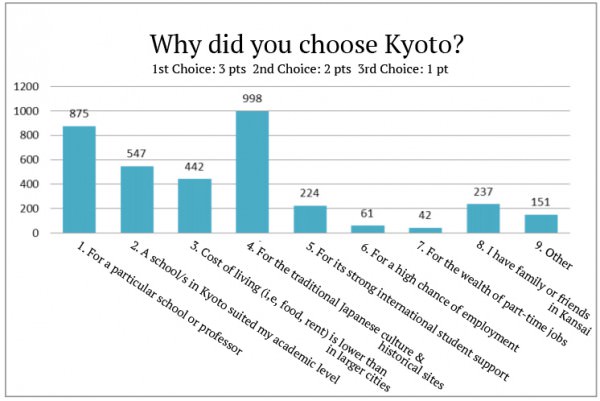 Once again, we found that the number one reason students were drawn to Kyoto was its traditional culture and history. The second most popular answer was the choice of a particular school students wanted to attend, or a professor they wanted to learn from.
Satisfaction with Student Life, and Recommendations to Friends
So, how do students actually feel about their day-to-day life as students in Kyoto?
Looking at the results, around 80 percent of respondents told us that they felt satisfied with their student life.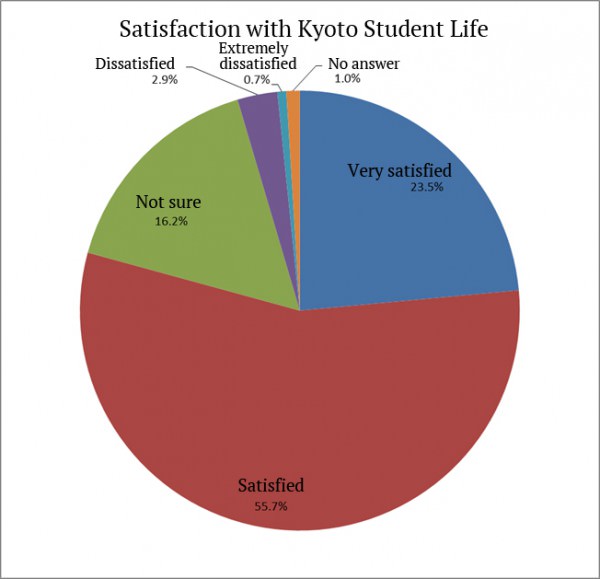 The same 80 percent of international students responded that they would recommend studying abroad in Kyoto to a friend.