You Can Become a Professional Cook in Kyoto!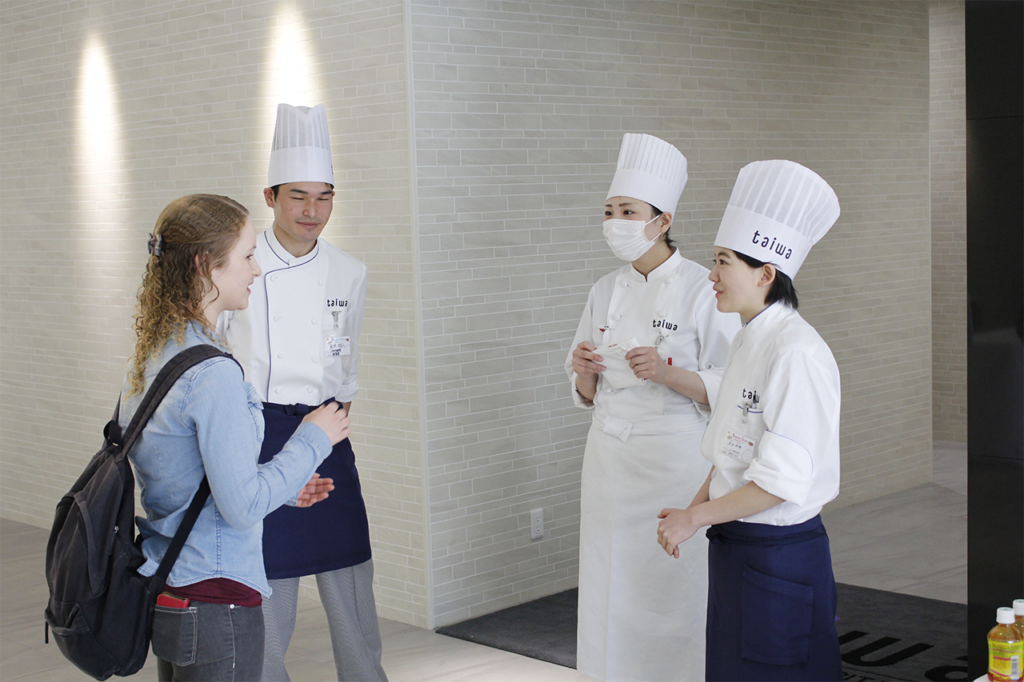 In Kyoto, there is a school where you can become a professional cook! But what kind of school is this? What kind of students and teachers are there? What kinds of things can be studied? With these types of inquiries, I participated in Kyoto Culinary Art College's open campus. To think that even I, a foreigner, could become a professional at Japanese cuisine, here in Japanese, is pretty cool!
What kind of school was it?
The International Student Promotion Team participated in the open campus at the Uzumasa campus that just opened in April.  Located 20 minutes from Kyoto Station, it is a nice large campus located near Uzumasa Tenjingawa Station. All the students we met were kind, and although they all seemed studious, they all seemed to be having fun. Something I strongly felt through participating in their open campus is that each and every student had a clear goal and image for the future. As a result, they seemed self-motivated to master all of the knowledge and techniques that that teachers provided them. But more than anything else, hospitality was strongly rooted, and they constantly strive to make all customers go away happy.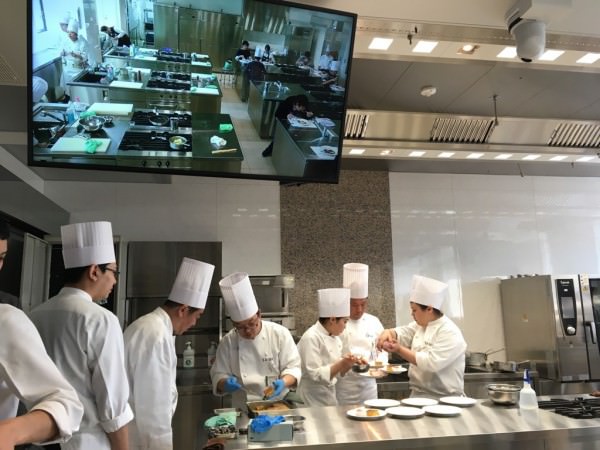 What are the courses like?
Within the two-year system, there are three courses. The Japanese Cuisine course, the French Cuisine course, and the Italian Cuisine course. In the first year, basic skills are acquired such as the use of knives. Beginning in their second year, the students gain experience in the student restaurants on campus. These student-run restaurants are very popular, and reservations fill soon after they open. I have heard from one student who has actually been, that the food is very delicious.
For those looking to complete their course faster, there is a one year course. Here one can choose from Kyoto cooking, western food, café food, or a general cooking major. Lastly, there is a course available in the evening over the course of one and a half years, so university students or people with day time jobs can come. In this course, there are students of many different ages.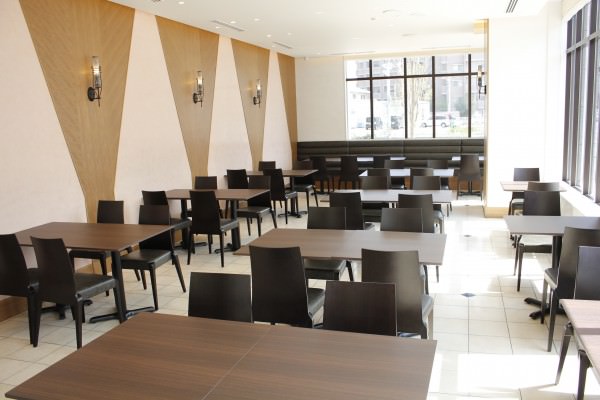 What kind of qualifications are available?
An entire list of qualifications and licenses are available. Here is a rough translation of a few: cooking teacher license, restaurant service skill exam, confectionery hygiene license, pufferfish processing license*, food technology management specialist, cooker training facility assistant, diet advisor, food education instructor, and food coordinator!
*Pufferfish contains poison but remains a delicacy in Japan, so in order to prepare and serve pufferfish, Japan requires a license just for this purpose.