Study Kyoto Tour: Humanities Tour Experience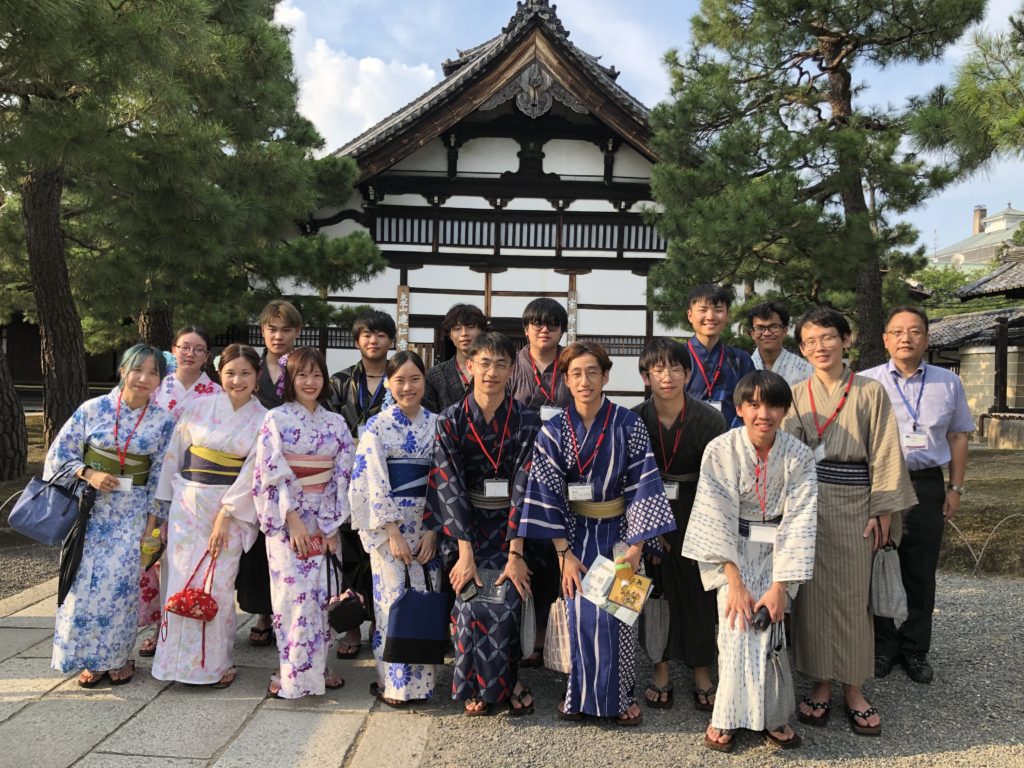 In Tokyo, the capital city of Japan, there are a lot of international students that are currently enrolled in university. But do you know where the "City of Universities" is in Japan? Yup, it's Kyoto! Have you ever thought about continuing your studies at one of the universities in Kyoto?
To find out what university life in Kyoto is actually like, international students from the Japanese Language School in Tokyo had an opportunity to join the Study Kyoto Experience Tour. This tour was held from the 2nd of August 2019 to the 4th of August.
Study Kyoto Experience Tour Schedule
A total of 18 international students participated in this tour! They are from China, Hong Kong, Taiwan, South Korea, and Malaysia. They had interests in the academic fields of literature, history, philosophy, sociology, psychology, law, economics and trade!
Schedule (Humanities Course)
1st-day     Orientation, Cultural experience
2nd day     Ritsumeikan University Open Campus, Ryukoku University Open Campus, Dinner
3rd day    Doshisha University Open Campus, Divide into 5 Open Campuses (Kyoto Sangyo University, Kyoto Women's University, Kyoto Notre Dame Women University, Kyoto University of Advanced Science, and Kyoto Foreign Language University)
Throughout the whole schedule, the participants can fully experience the university through the open campus and events to decide on their future campus.
First Day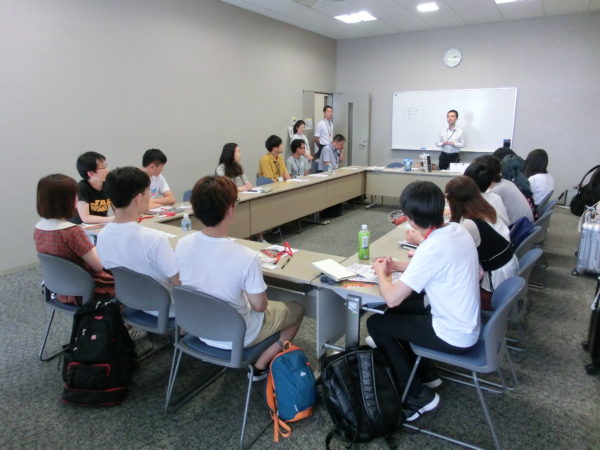 On the first day, the participants and tour buddies gathered in Campus Plaza Kyoto to have a brief introduction and orientation. After the introduction, we rode a bus towards the Gion area. In Gion, we participated in cultural activities, where both the participants and the tour buddies changed into yukata. Participants from the humanities and science courses participate in the tour activities together during the first day only.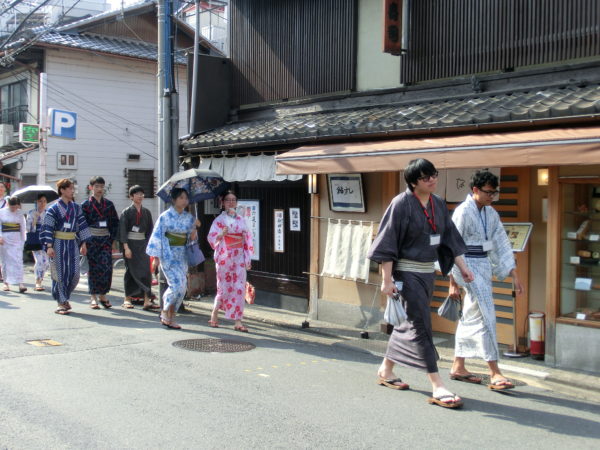 After changing into yukata, we went to the famous Kennin-ji Temple. Kennin-ji is famous for its beautiful Japanese garden and the painting of a dragon on the ceiling of the temple's roof. The participants had a great time exploring the temple. A student from Taiwan was impressed by the beauty of the temple and said, "Kyoto is really beautiful! I should continue my studies here!".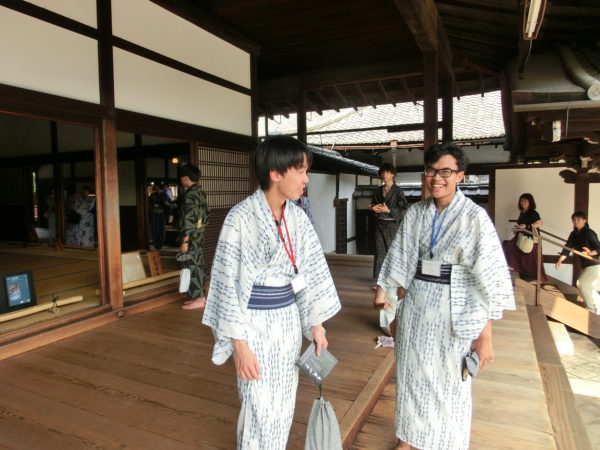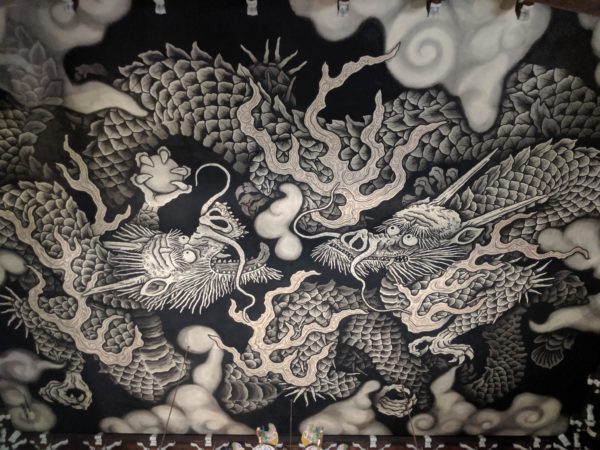 The fun cultural activities finished, we went to the hotel and the first day ended.