Pass the Examination for Japanese University Admission (EJU): 3 Pieces of Advice for International Students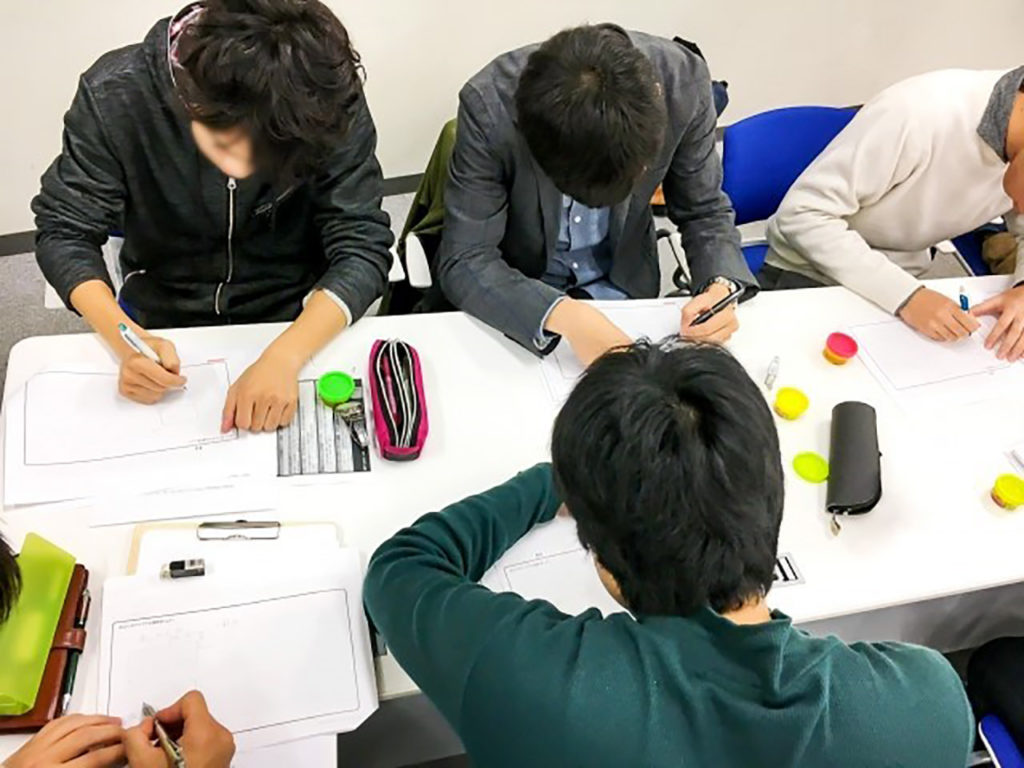 Hi there.
I'm a Chinese student studying abroad [here in Kyoto]. I came to Japan after graduating from high school, and after studying for one year in a Japanese language school and one year in a vocational school, I'm currently studying at Doshisha University. I've taken the Chinese university entrance exam once, and the Examination for Japanese University Admission three times—all working hard over the course of three years to be able to enter my dream university.

I feel pretty confident in calling myself someone who's thoroughly experienced the university entrance exam.

The Examination for Japanese University Admission (EJU) is offered twice every year: in June and November. Students majoring in the sciences will be tested on math, Japanese, and science (two out of three subjects: physics, chemistry, biology); and humanities students will be tested on math, Japanese, and "Japan and the World" (including questions about a combination of politics, economics, modern society, geography, and modern history), making for a total of three testing subjects. The Japanese language portion of the test is the same for both science and humanities students, but the math test given to science majors covers a broader range of topics than the humanities version. I think my study strategy might be helpful to other people, so I'd like to share with you some of my experiences and advice!
Not "later," "right now"!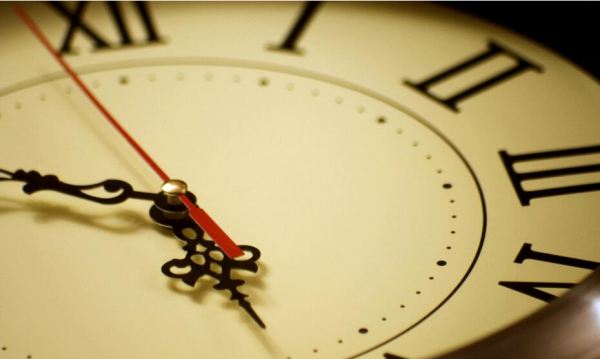 1.Pick a goal now!
You won't be able to study without something to study for. Still, for students like us, who've only just started our exams, suddenly being told to pick a goal isn't such an easy thing. My advice? It's really important to put together information from each university.
I'm a science major, so I researched things like what kind of labs each school had, and what kind of research they were doing. From those, I chose the places that interested me the most, and made a list of my candidates.
Next, look up the key points for international student applications at each of your chosen schools (if there are no posted international student guidelines for the current year, look up guidelines from the previous year), and write down the points the school requires for each testing subject. Of course, you'll need scores to prove your English ability, too. Some schools will accept the TOEIC, TOEFL, or IELTS, but this also varies by school, so be sure to check! Having said that, the points listed on school sites are the minimum required for entry, so it's a good idea to try to get an even higher score than the ones listed. When it comes to setting goals for yourself regarding universities or scores, it can be a good strategy to aim for just a bit more than the maximum you think you can accomplish.
Finally, put your information all together once again, and if you can, make a chart. Print it out and put it up somewhere in your house where it's easy to see! In China, we have a saying that goes, "Never forget your initial resolution." Head towards your target, and never forget the goals you set for yourself in the beginning!
2.Get prepared now!
Now that you've set your goals, your next worry is probably going to be how you get closer to making them a reality.
Start by looking at test questions from past years.
When you search for "examination for Japanese university admission" on Amazon, you should immediately be able to find a large number of textbooks. By studying with a few of them, you'll understand the EJU's level of difficulty, structure, and the knowledge it requires. You'll should also get a grasp of your own weak points, and the things you'd never studied before. To overcome those weak points, buy a reference book (a Japanese high school textbook works just fine, too).
While studying is important, it's also important to build up experience taking tests. I recommend taking both the EJU and English tests as much as you can. It's a little too stressful to let just one test determine the next four years of your life, don't you think? Most universities consider test results acceptable for up to a year (some for up to two years), so it's best to be proactive in your test-taking. Once you've gotten a feel for what taking the test is like, and how to divide your time, it's guaranteed to give you a boost the next time you take the test!
3. Start working hard now!
When my test results were announced and I scored badly, I told myself, "If I start applying myself from now on, I should be able to get a good score." In reality, I ended up with failing results multiple times after that.
The reason was that my determination disappeared right now.
It's really dangerous to start thinking things like, "It's ok if I take a little break today, I can start studying tomorrow." Time is never going to wait for you, so if you really want to study, you need to get moving now.
It's important to analyze the reasons you failed before, make a plan based on those mistakes, and follow through with it. Even if you don't see progress in a short period of time, don't let that waver your willpower: if you want to raise your score, it's also important to keep telling yourself, "I'm going to pass!"
Make your own practice sheets
When you're studying for a test, you'll probably do a lot of practice workbooks and problems from past years. But it is really good practice to simply check your answers after you've solved them and move on to start a new workbook?
I don't think it is. After checking your answers, it's important to go back and look at the problems you missed, go over any theories or formulas you might have forgotten, and find a few similar problems to try.
Once you've done that, I suggest writing them all down in a special "Missed Problems" notebook (the title is up to you!). I recommend writing the problems and your answers in black pen (printing them out and gluing them in is ok, too!), and writing your mistakes, the correct answer, and any relevant formulas or rules down in red pen. It might be helpful to make a different notebook for each subject. It's important to make mistakes on tests, too, so try writing that down in your notebook, too!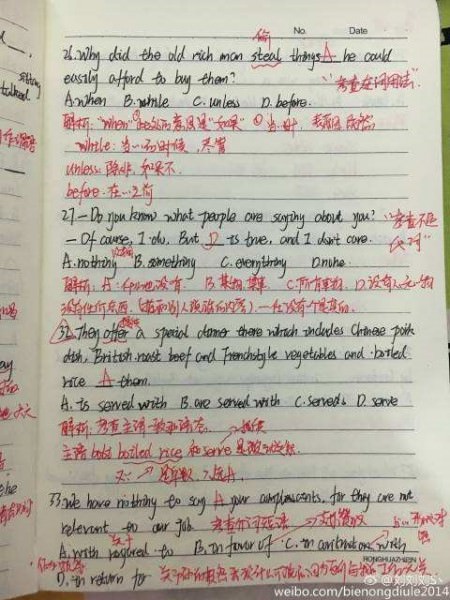 (An example of how to write your notes)
I think it's a more effective study method to practice the problems you missed in the past, rather than practicing completely new problems right before the test. If you put together all of your weak points and work to fix them, it shouldn't be difficult to raise your score.
Obviously, after you've polished your weak points once, you'll need to go back and re-take the test problems again (particularly the problems from past years) and check them. Keep doing the problems again and again until you've passed all of them.
"Failure is the root of success." Don't be afraid of making mistakes: if you use those mistakes to your advantage, a passing score won't be far away!