Taking part in community activities in Kyoto!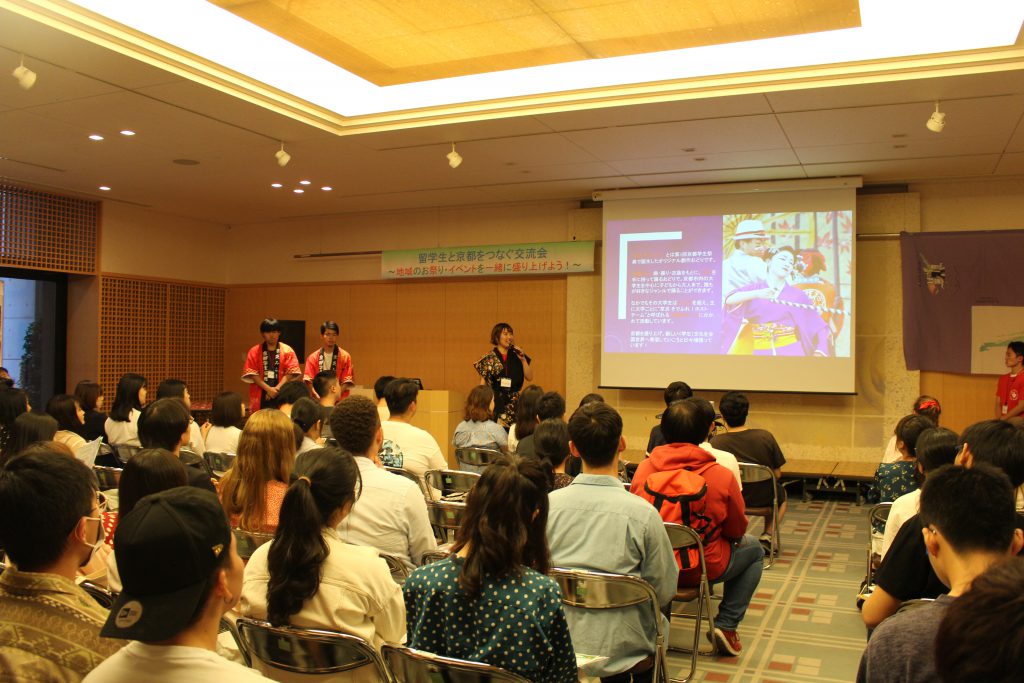 Did you know that in Kyoto, you can not only study Japanese, but also take part in a number of different community activities?
Last summer, I participated in the International Student Study Kyoto Network's "Meet-up to Connect International Students with Kyoto." There, I found a lot of Kyoto events that need the help of international students.
 Students could help with a great variety of programs, from the administration of festivals like Kyoto Student Festival, Higashi-Kujo Area Festival, and kokoka (Kyoto International Community House) Open Day, to trips to see the production of famous Kyoto goods like Kitayama cedar.

I found it very special and unusual that Kyoto's international students, always trying to learn something new, can become a part of the city themselves and contribute to making its culture. The meet-up event was full of the excited voices of these international students.
The Lively "Meet-up to Connect International Students with Kyoto"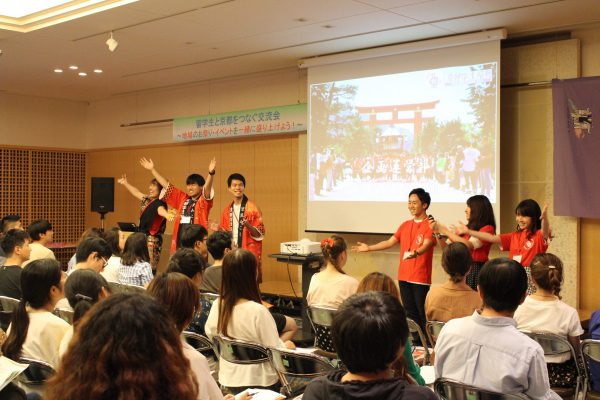 The event presentation part was held in "easy Japanese," so that students were able to understand regardless of their Japanese level. After a general explanation, students were able to visit individual event booths to have their questions answered.
After that, everyone was able to speak freely with one another while eating some tasty food. The exchange was really enjoyable, and I really felt the organizers had worked hard to make a welcoming atmosphere.
The students that I met at the exchange party all hailed from different countries, but they were all able to connect with one another around the common topic of "Japan." They all seemed to be enjoying themselves as they chatted about which events to attend.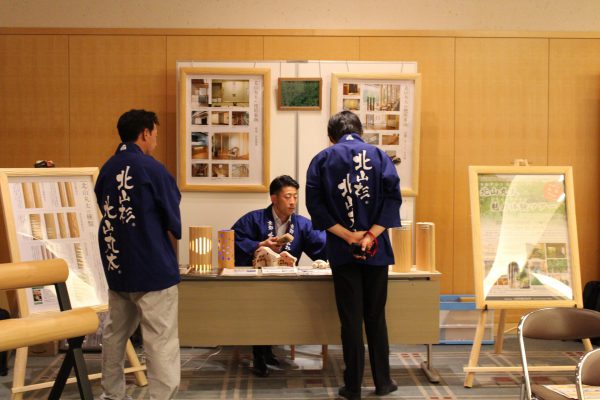 Kitayama Cedar, the fragrance of Kyoto!
Out of the many events, I decided to participate in the "Tour to Experience the Charms of Kitayama Maruta." I'd lived in the city all my life since before coming to Kyoto, so I'd had no connection to trees or the forest before.
It's only since coming to Kyoto to study abroad that I've been able to study in the midst of beautiful natural surroundings. Even amongst all the nature around me, though, Kitayama cedars, the cedars of Kyoto, are also designated as the tree of Kyoto Prefecture, so I felt that they're a special and unique thing in Kyoto.
Here, I'd like to share a bit about my experience taking part in the "Tour to Experience the Charms of Kitayama Maruta."