Becoming a pastry chef in Kyoto!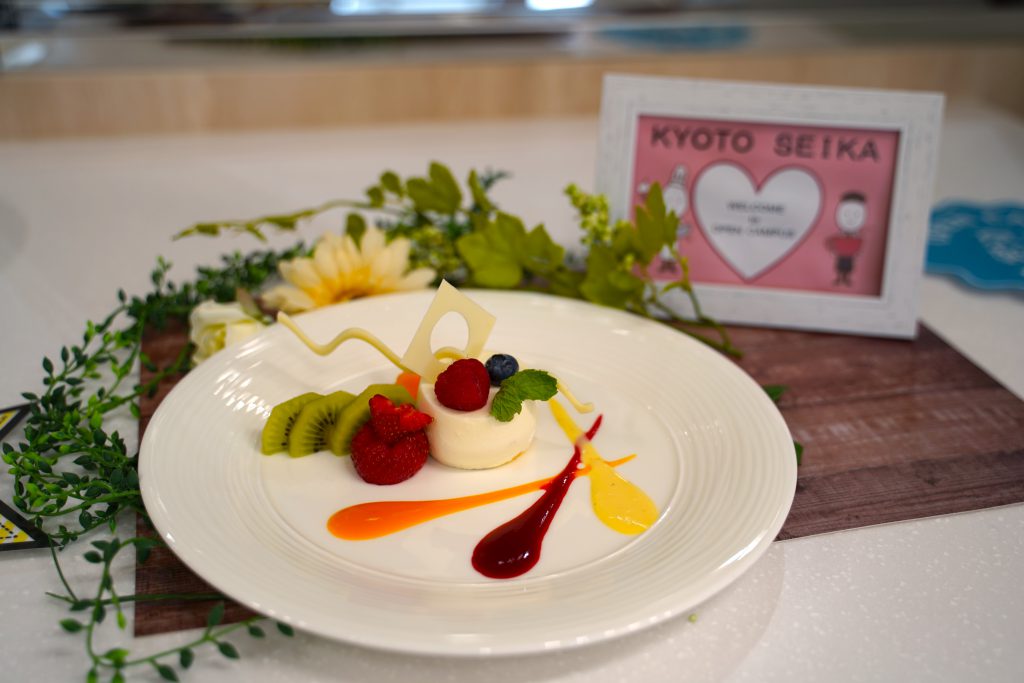 Are you a dessert lover?
Japanese sweets are highly-regarded even on an international level, because they are as beautiful as works of art, and taste wonderful, too. Kyoto is the home of traditional Japanese-style sweets, or wagashi, but Kyoto is a city that loves the cutting-edge, too, and it's the perfect place to learn about making Western sweets and bread, too! Recently, there have been a lot of students coming to Japan from my native Taiwan to study confectionary and pastry-making, and many of them have opened their own shops after returning to Taiwan.
What are the schools like?
In summer 2019, the Study Kyoto Student PR Team headed to an open campus event at Kyoto Pastry & Bakery Art College. It's sparkling new campus opened in 2018! The students we met there were all smiles, working hard to achieve their dreams.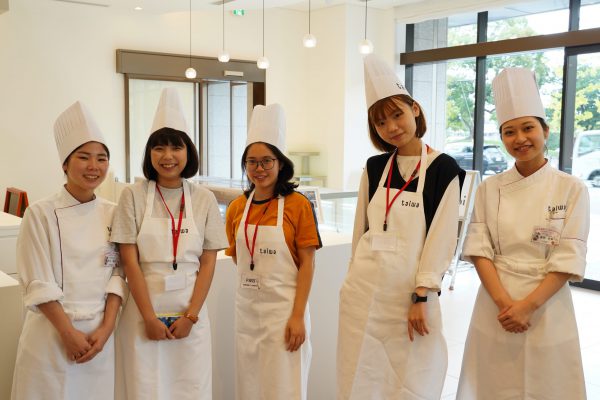 Students at Kyoto Pastry & Bakery Art College can choose from six different departments according to their goals. There are four courses in the two-year program, which allows for intensive, specialized learning: Advanced Pastries & Chocolate, Advanced Café Sweets, Advanced Bread Baking, and Advanced Wagashi Japanese Sweets.
After learning all about Western sweets, Japanese sweets, and bread in your first year, second-year students will work at the on-campus student café and shop, which we hear is also very popular with the locals. Because students get this hands-on experience, they graduate ready to jump into the fray professionally right away.
There is also a one-year Confectioner Techniques program that includes Western and Japanese sweets, as well as baking, for those who want to fast-track their professional development. There are also many students working towards receiving both confectioner's and chef's licensing.
The Open Campus: Dessert Competition & Japanese Sweet-Making
During the open campus event, we were surprised to find five different workshops: dessert arrangement, Japanese sweets, a café, Western sweets, and bread!
The first, dessert arrangement, was especially memorable. This was arranged as a "dessert competition," in which the teachers would choose the winning presentation, judging the students on their artistic skills. Even I was excited, and enveloped in a strange sense of nervousness.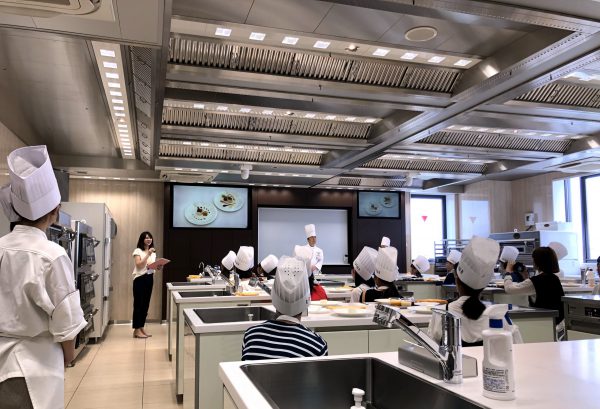 The thing that surprised me most during this event, though, was that there were many other international students aside from our PR team participating in the event. On top of that, they had impressive artistic abilities, and the winner selected for the dessert competition ended up being an international student studying at a Japanese language school!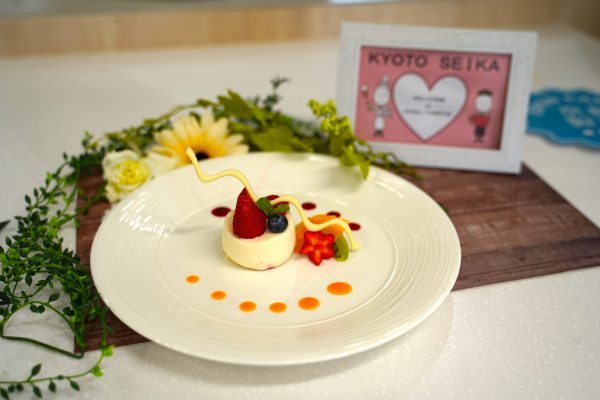 Next up was the Japanese sweet-making workshop. We made a jelly-like sweet called "Kyo-no-kuzukiri" ("Kyoto sliced kudzu"). The instructor and the students at the college gently explained how to make it. Their explanations were simple, and even though Japanese sweets seem difficult to make, we were able to make them easy-peasy!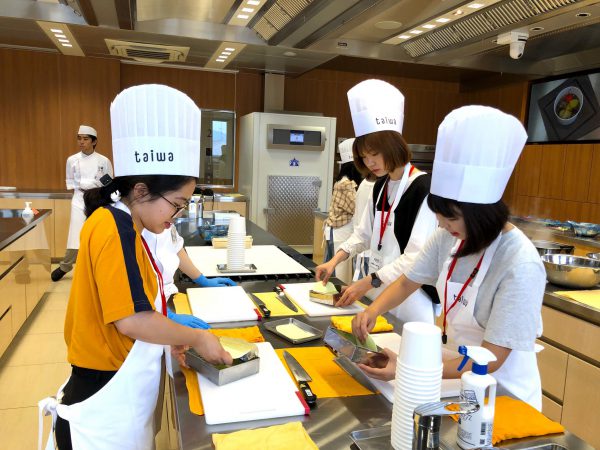 A review of the resulting sweets? "Delicious! I love the slippery feeling of the noodley parts!"