Will international students seize the key to "change"? A report on a visit to Nissha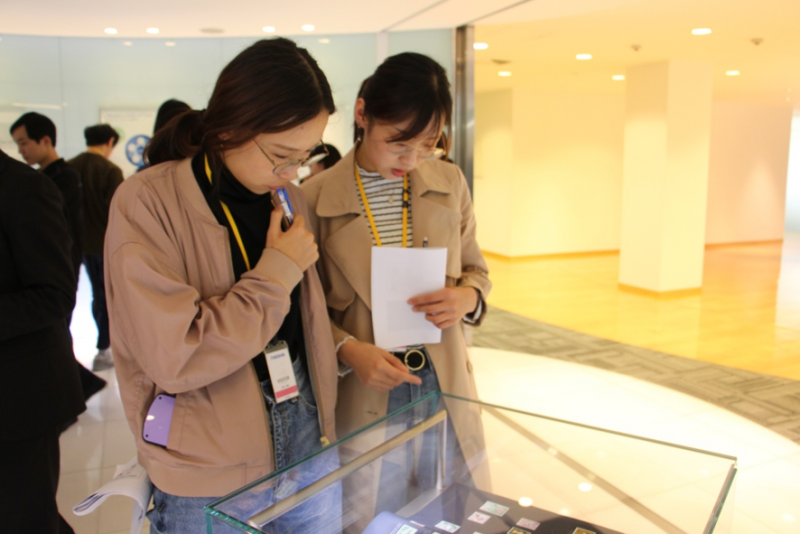 Following our previous report on the international student tour of the kyo-yaki/kiyomizu-yaki pottery kiln, Touan, we're back with another company observation tour from KyoTomorrow Academy.
This time, we're reporting from Nissha Co., Ltd!
About Nissha Co., Ltd.
Nissha Co., Ltd. (hereafter referred to as "Nissha") was founded in 1929, and established a reputation as a high-end art printing company, producing a large number of art collections and illustrated books. Since then, Nissha has further diversified its core technologies and family of products, and today the company operates four divisions, including the production of electronic and medical devices. With 80% of the company's sales overseas, and foreign employees making up more than half of its workforce, today Nissha is operating on the global stage.
Printing isn't just about paper! How Nissha products keep evolving
Our company tour began with an introduction to the company from HR staff member Tsubota Kazuhiro and a visit to the product showroom. In the showroom, there were internal auto components, film touch sensors, medical electrodes, and other products Nissha manufactures on display. I was surprised to hear that they supply key parts to world-famous manufacturers of cars and game consoles.
When I pictured a "printing company," I imagined a company that prints letters on paper, but Nissha certainly proved me wrong.
Mr. Tsubota managed to surprise the international students, too. "I'm sure your idea of printing is technology that recreates words and colors on the surface of paper, but actually, printing can be done with materials other than paper, as well.  More than just putting letters and colors on paper, too, this technology can also add value by printing with special ink that makes it difficult to leave fingerprints."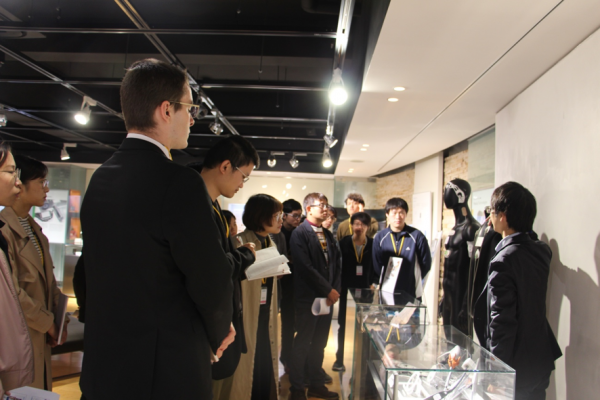 Though the international student participants all came from different countries, I was impressed by how many times I heard, "I've seen this before!" or, "I've used this before!"
Seeing how many of these students had actually been using Nissha technology even before they came to study in Japan is a testament to how international Nissha's become.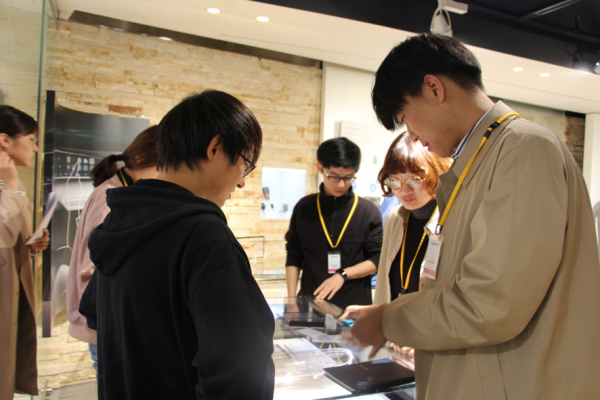 Next, we headed to a room that displayed the products Nissha has made over the years, all displayed chronologically.
Here, Saito Akihiro, Group Head of the Device Division, Business Strategy Department's Business Promotion Group gave us a detailed explanation of the items on display, and the history of Nissha.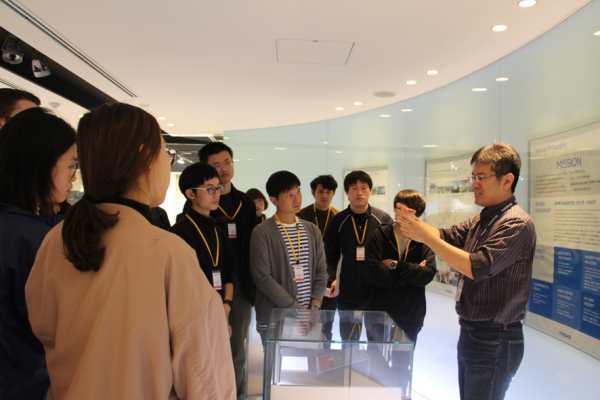 "Suzuki Naoki, the founder of Nissha, started the company in his home in 1929, when he said to himself, 'Anyone can do regular type printing. I want to do high quality printing that other companies can't do.'
At the time, photographic technology wasn't really getting a lot of attention, and Nissha gained a reputation for its work in photo collections and illustrated books—the kind of high-end art printing that other companies weren't doing."
In the 1960s, the company started to turn towards printing beyond paper, as it does now.
We began by printing wood patterns onto plastic, and in the 1970s we put printing technology to greater use by expanding into electrical parts."
So that's how Nissha came to be, expanding beyond paper: constantly trying new things!
"We don't know what things will look like 10 years from now. That's exactly why I think we need to bring people of all different backgrounds into our company."
Mr. Saito tells us.
The key to this continued evolution might just lie in these international students, who come from all over the world.