Become an Automobile Engineer at NISSAN Automobile Technical College!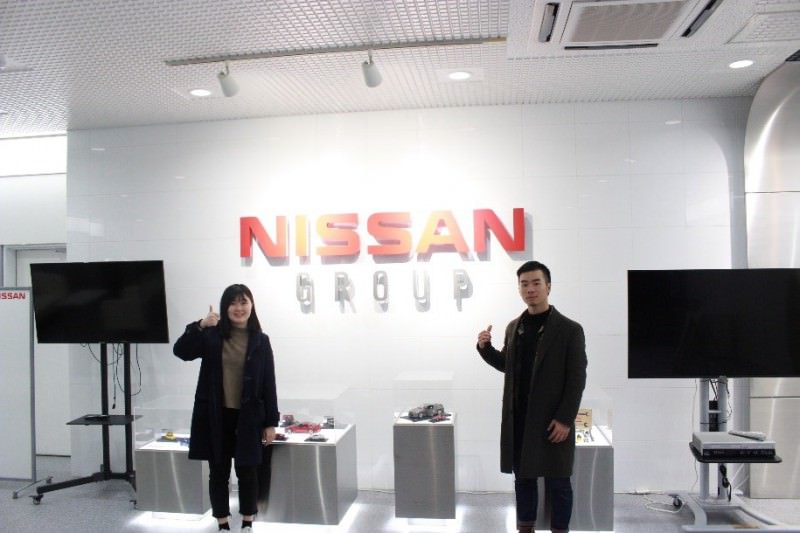 Whether it's Nissan, Toyota, Honda, Suzuki, Subaru, or Mitsubishi, Japanese cars are famous across the world, and it's likely due to the high level of technical skill in the engineers who work behind the scenes making Japan's cars. To find out, we students took a trip to the NISSAN Automobile Technical College here in Kyoto.
The NISSAN Automobile Technical College is a technical college and part of the Nissan Group that trains future automotive engineers. Nearly 580 students study here with the dream of becoming automobile mechanics. We were excited to visit the school and see what exactly these students are learning.
What is the school like?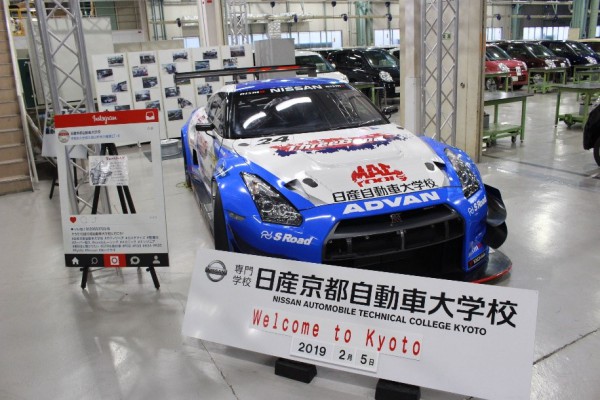 At the NISSAN Automobile Technical Training College, students come to study the technical aspects of car maintenance. Students are able to choose the course of their choosing from automobile engineering, maintenance, body repair, and customization. Students will also learn not only about car maintenance, but also the skills needed for design, customization, motorcycle work, and racing. Classes and equipment are also evolving with the development of new technologies, like electric cars.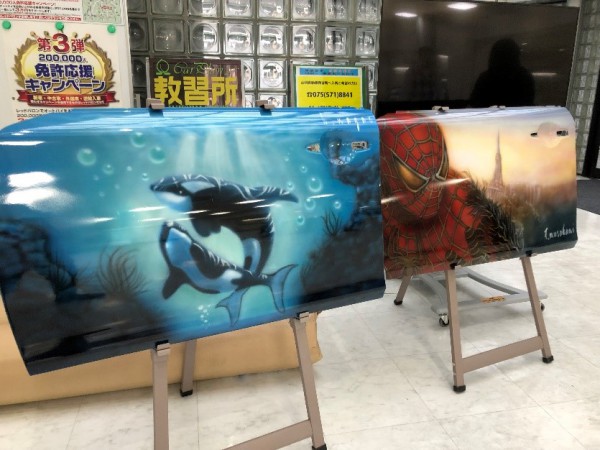 The school also includes a number of incredible facilities, including the dormitories, which can house 200 students. Customized cars are displayed throughout the school, and students are allowed to use driving simulators in their free time.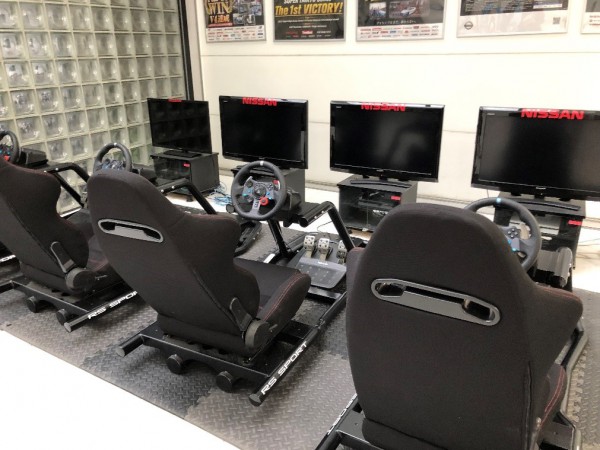 Driving simulators
One of the school's most impressive spaces is its training room: one of the school's greatest prides, where nearly 150 cars can be worked on simultaneously—the largest in Japan! In this training room, students can work directly on real cars, all while learning a variety of techniques. The ability to actually try out what you've learned on so many actual cars is a huge plus!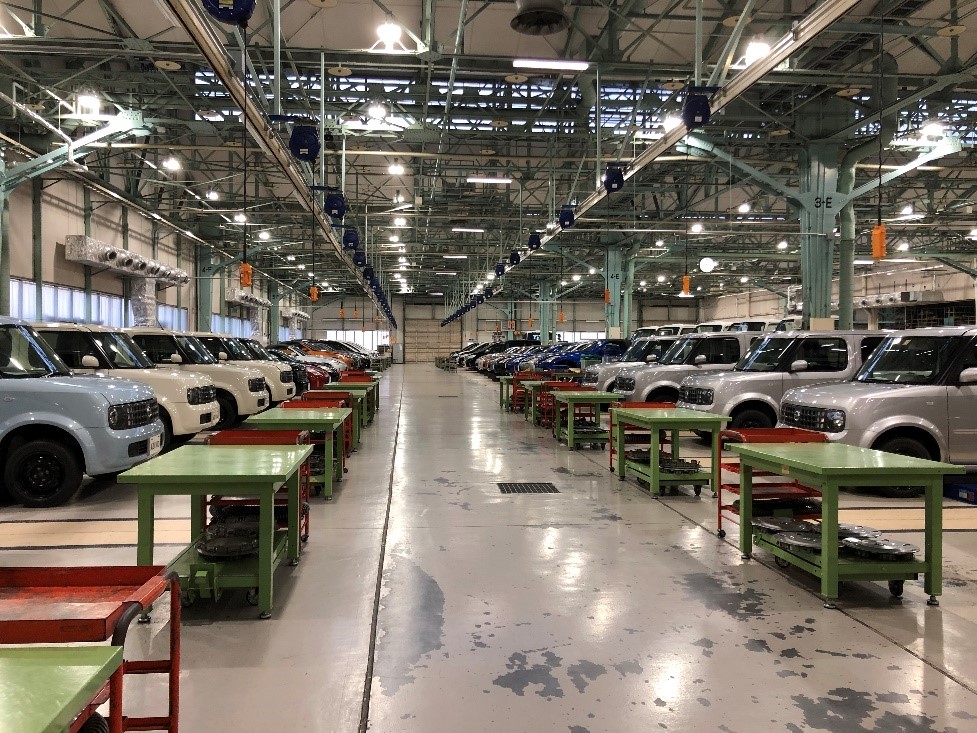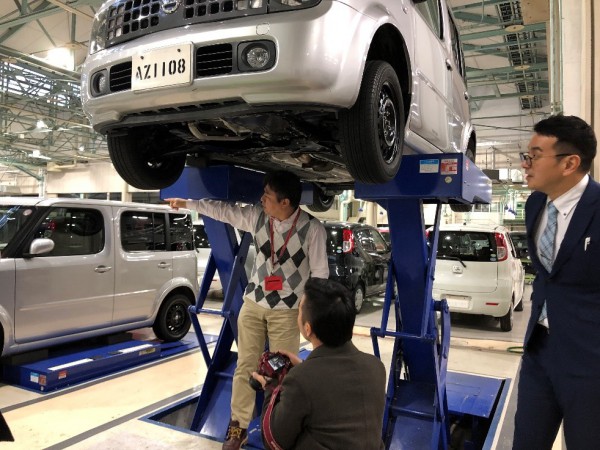 Cars can be elevated for maintenance practice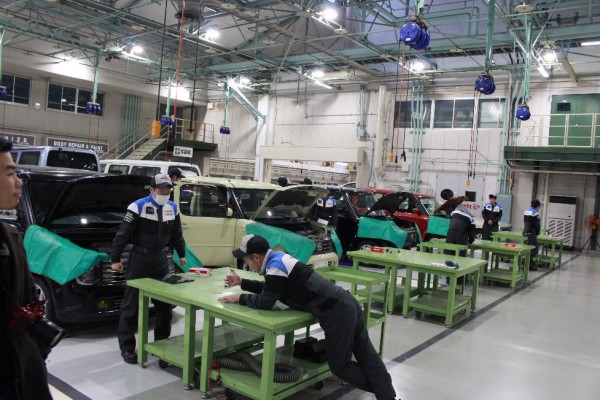 These students, focused on their studies, all called out to greet us!
Some of the students we met during our visit were working on customizing an IM-R, a car that was displayed at the February, 2019 Osaka Auto Messe. They were also carefully placing individual maple leaf shapes on the underside of the Nissan MATCH's hood, creating a beautiful, Kyoto-esque look. Out of 596 entries at the Osaka Auto Messe's popular automobile competition, they took 2nd place! What a testament to their skill!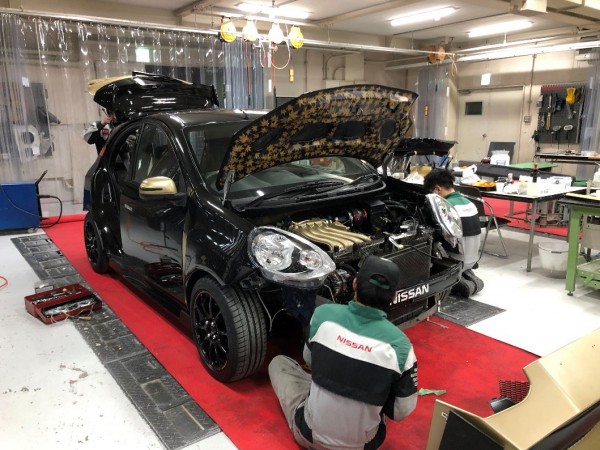 What happens after graduation?
About 90% of NISSAN Automobile Technical Training College graduates go on to start work at companies in the Nissan Group. Some students also come to study here in order to receive certifications after starting work. With company support, this school is also able to provide a variety of assistance to job hunting students, taking full advantage of its communication with students. Because this school carries the company name of Nissan, it guarantees a high rate of employment success and quality education.