An International Company which Headquarters in Kyoto
Kyocera Corporation
Sophie Arenas Gutierrez (From Belgium)
Sekolah:Doshisha University
* Wawancara tahun 2016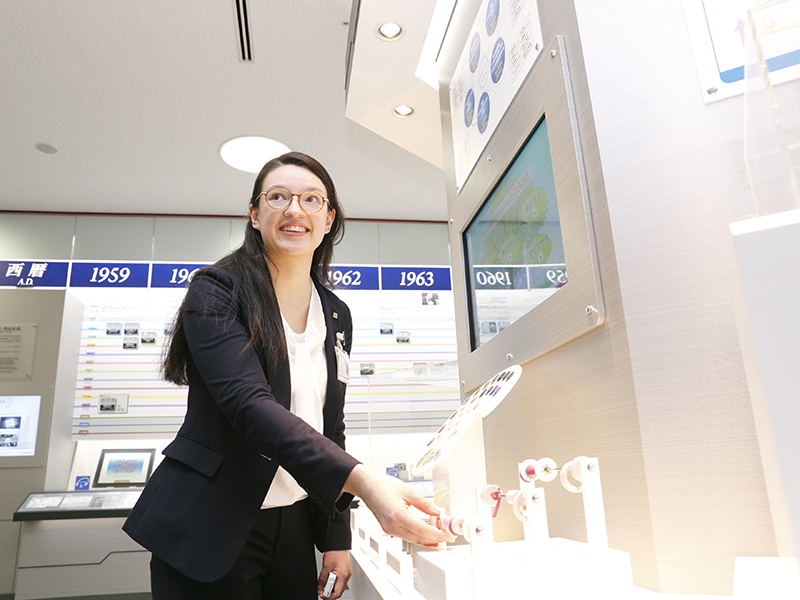 How did you choose the school where you would be studying?
When I was majoring in Japanese at the University of London, I happened to meet a Japanese student who had come from Kyoto. I learned about how great Kyoto was from them, such as the traditional culture and history. This made me decide to go to Kyoto to continue my Japanese studies there.
What kind of things have you studied thus far in Kyoto?
I've actually studied in Kyoto twice. The first time was for one year beginning in 2012 as an exchange student, and the second time was in 2014 for one year, after I'd graduated from the University of London. During that second time, I studied at Doshisha University as a self-funded international student. The first time in Japan, I studied the Japanese language and culture. The things that I learned during my life in Kyoto really helped me to grow. On my second time to Japan, I decided to get a job in Japan, so I focused my efforts on studying business Japanese and on a job-hunting program for students from overseas.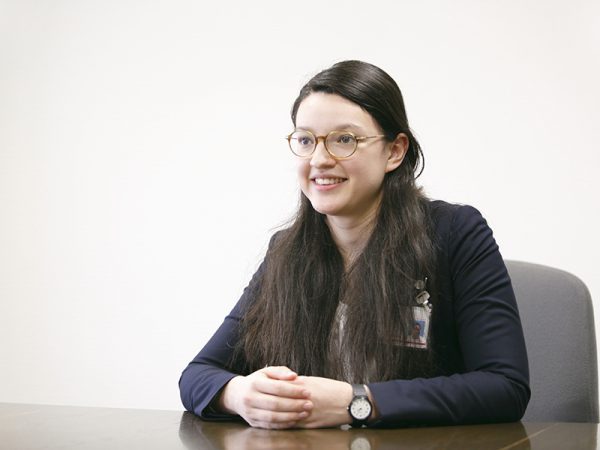 How did you connect your experiences studying in Kyoto with finding a job?
By living in a culture different from my own and communicating in a language other than my mother tongue, I was able to gain different knowledge about things like Japanese history and culture, in addition to becoming familiar with the Japanese language. I feel that this gave me confidence, which ultimately connected with finding a job here. Although my employer was recommended to me by the university, the biggest factor in my decision was that the company was an international company, with headquarters in Kyoto. Sinc
e Kyoto is a special place for me, the fact that I could live and work there was an important part.
Tell us about the details of the job you're doing now, and your future ambitions.
I joined Kyocera Corporation in October 2015, the year in which I graduated from Doshisha University. Currently I'm working as a member of the European sales group of the fine ceramics sales division, where I'm involved in the sales of fine ceramic materials and parts to general industries. This has been one of Kyocera Corporation's businesses since they started as a company. Although it's a big job to learn about the products, I'm working hard by traveling to the factories for study, as I learn from senior employees and managers in the same business area. In the future, I want European businesses to know how good Kyocera Corporation's fine ceramics are, and I want to bring in more new customers.