Practice Entering the Working World: Paid Internship Program Experience!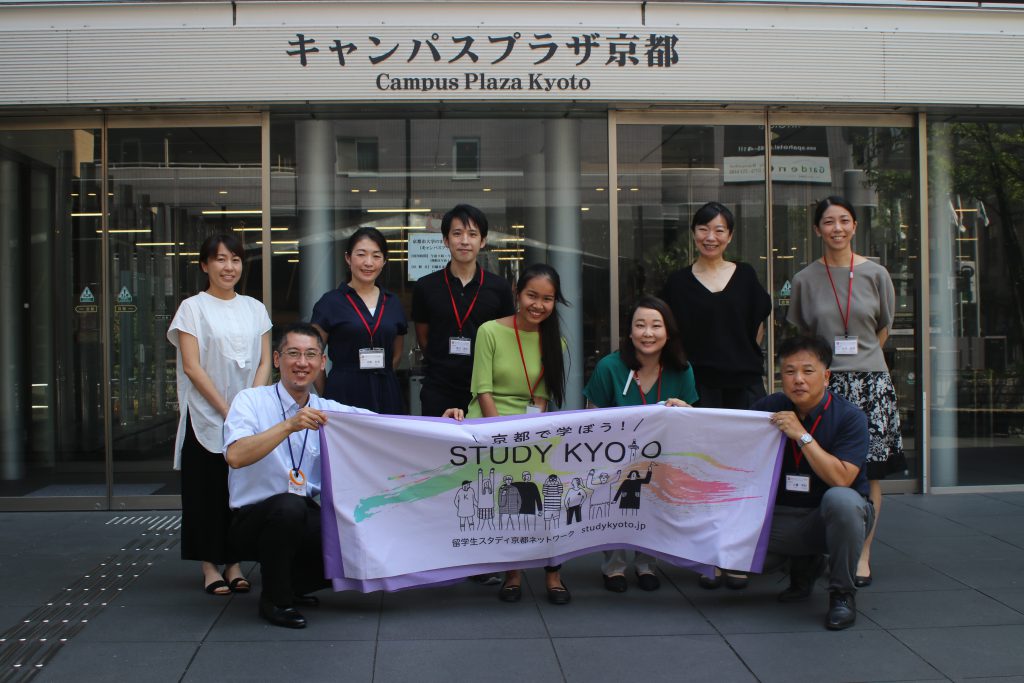 Did you know that the International Student Study Kyoto Network has a paid internship program?
I am an international student from Thailand. This is my third year of college, and during summer vacation I was able to work as an intern for the very first time at the International Student Study Kyoto Network. Before this internship began, I was looking forward to working as an intern, but at the same time, I worried about whether I would be able to do my job well. However, I learned a lot more than I expected, and I had a very fulfilling experience over the 10 days of my internship.
In this article, I would like to share what I experienced, learned, and felt throughout this internship.
First day of the internship
After I had introduced myself on the first day, the staff explained the International Student Study Kyoto Network's history and about the organization. They also taught me the basic manners of working in Japan, as well as how to exchange business cards, understandings in Japanese business, business Japanese, and so on. They taught me many things that I would not know if I had not participated in this internship.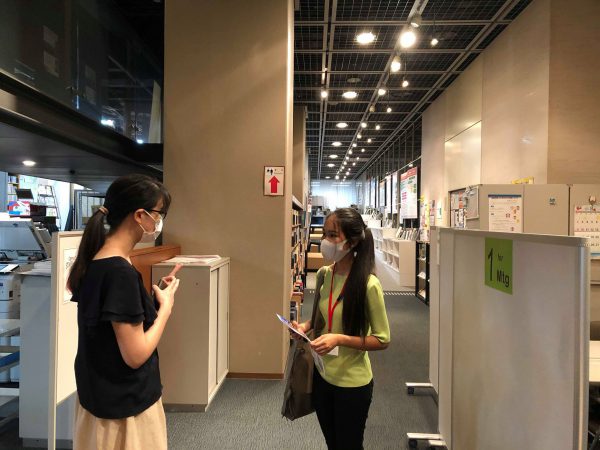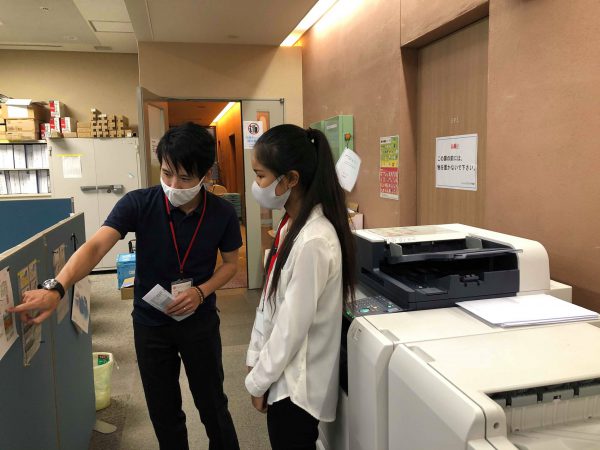 Magazine article writing
One of my jobs during this internship was writing magazine articles for the Study Kyoto website. The purpose of these articles is to write about various things in Kyoto so that students who wish to study abroad can get to know Kyoto better. I wrote an article called, "Planned by senior international students! Web Open Campus for International Students," about the open campus event at Doshisha University, where I attend school.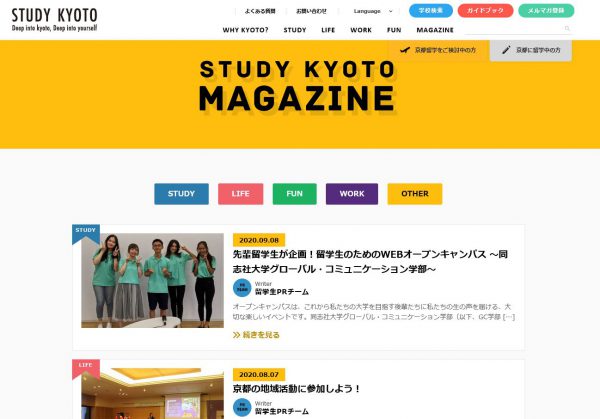 I often translate sentences in university reports, but the purpose and style of writing are completely different in reports and articles. Working here, I received a lot of advice on how to write interesting sentences for these articles, which was a valuable learning experience.
It is a rare opportunity to get advice from many people for something I wrote. I was also pleased that many people all over the world will be able to read my article, but I was a little nervous, too.