Joining a Japanese School Club: Japanese Chess (Shogi)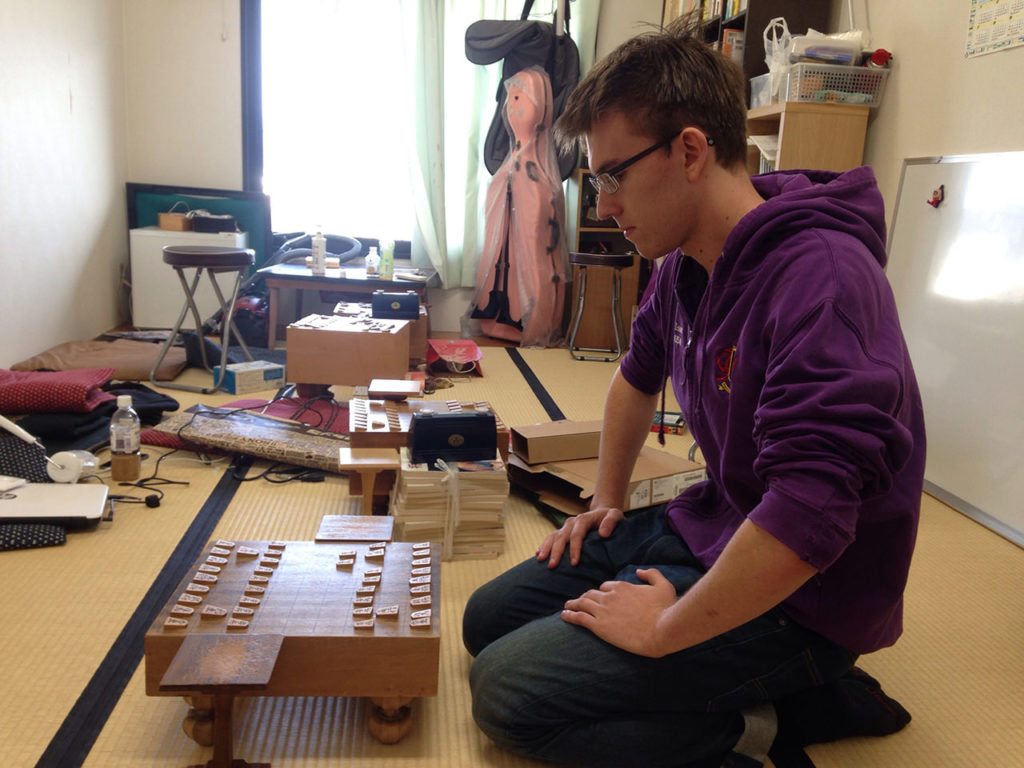 Studying abroad means classes, of course, and exploring new cities, too, but don't forget about after-school clubs! Whether you're interested in sports or the arts, clubs are a great opportunity to meet local students with similar interests. Study Kyoto Magazine recently visited Doshisha University to talk to a member of the shogi (Japanese chess) club!
From Chicago to Japan!
Profile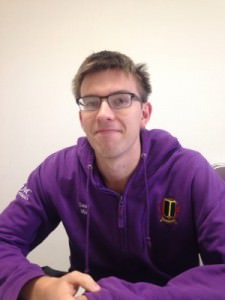 Mr. Isaac Jemielita is a third year student at the University of Chicago, where he majors in East Asian Languages and Civilization. He is currently on a one year study abroad program at Doshisha University, where he participates in the shogi (Japanese chess) club.
Q: How long are you studying in Japan?
A: I got here in late August, early September. But Chicago's a bit weird because they're on a quarter system instead of a semester system, so we have kind of a late start in October. But Japan starts in September. I'll be in Japan until April, and hopefully I'll be able to work here after that. I'll go back to Chicago for my fourth year to graduate.
Q: What are some things you've enjoyed about Japan so far?
A: I really like onsen in Japan—the onsen in Kyoto, and Arima Onsen in Hyogo, which I visited last week. I really like Japanese food, too, and the temples. It's nice that the Imperial Palace is really close to my school, too.
There's a lot of natural scenery around Kyoto, too, so I'd really like to explore some of that. Some of my friends and I have been talking about doing some day-trips for some hiking in the mountains.
Why shogi?
Q: What led you to find shogi?
A: I'm studying abroad via the Kyoto Consortium for Japanese Studies, and part of their program requirements is something called CIP—Community Involvement Project. People on the program think of something they want to do while they're in Japan to get them involved with the Japanese community. Some of my friends are volunteering at the children's ward of Kyoto University Hospital, some are in sports clubs—basketball, tennis—lots of other things. As long as it gets you involved. I like chess, so I thought it'd be good to try a new game.
Q: Did you play chess often in your home country?
A: I went to school in the States for a while, and then I moved to Wales and went to school there for two years in high school. I started a chess club with my friends there, but it was very small and very informal—just for fun.