What to do in Kyoto after School?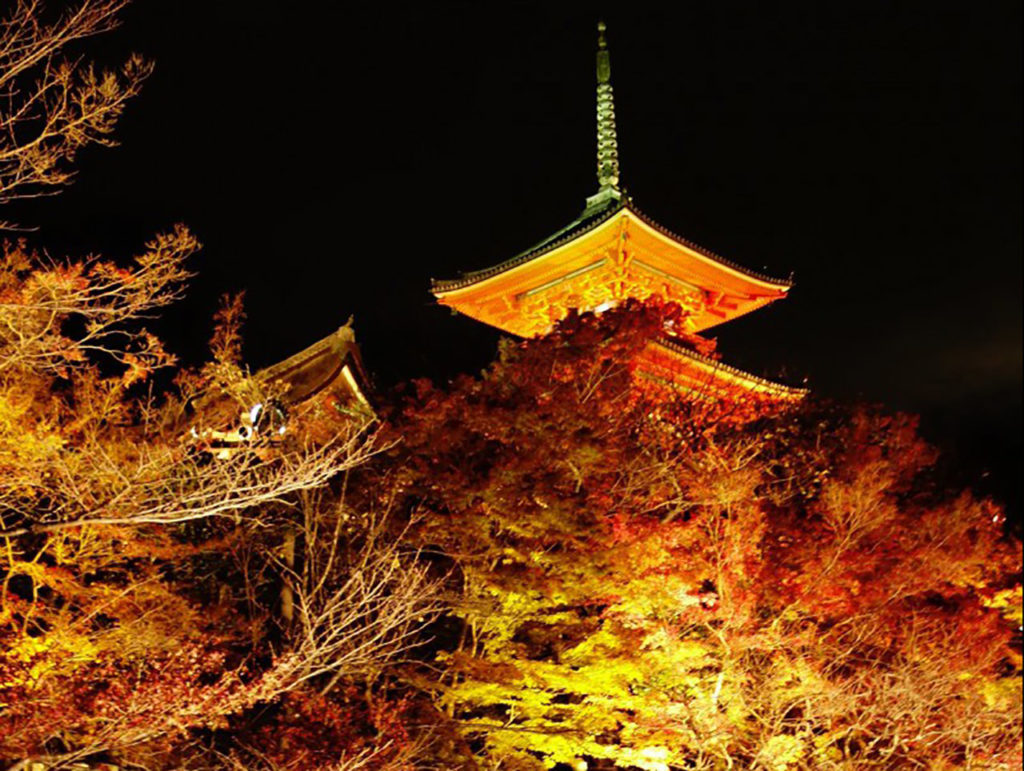 Kyoto is known world-wide for being a major tourist destination because of its cultural assets and long and rich history. But it is often looked down upon by people living in Osaka and Tokyo. Being the former capital, Kyoto is considered a city of the past and a place where you cannot have fun, contrary to Osaka where life is supposed to be more exciting. Well, I do not think it is true. Kyoto is a fun place to live. It really matters as a student because we all want to relax after school or on the week-end, practice extra-curricular activities or hobbies, etc. Here is some advice that can help you spend a great time with your friends in Kyoto.
Cultural assets 
The first thing you will do is obviously sightseeing.  Kyoto's cultural heritage is rich and there are many places to visit. Let's take temples for example. Kyoto has been a hub for Zen Buddhism for more than eight centuries. You will find extraordinary temples like the Kenninji Temple with its double dragon fresco, or the Golden Pavilion.
For ages there have also been major Shinto shrines in Kyoto. The Heian Jingu Shrine is known for its huge torii (red arches typical of Shinto shrines) and its garden.
If you like history, have a tour in Nijojo Castle, where the last Shogun of the Tokugawa dynasty, Tokugawa Yoshinobu, resigned and gave power back to the Emperor!
If you love nature and long walk then Kyoto is perfect for you. Mount Hiei and its dozens of temples and shrines are the perfect place to enjoy Japanese nature when the weather is nice. You would need to go early and spend the day there if you want to enjoy all of it. In any case do not forget your camera, because Mount Hiei is one the highest mountains in the region and the view of Kyoto is just breath-taking.
Hobbies
I know plenty of you like Japan for its otaku culture, card games, anime, manga etc. It would be nice to enjoy this hobby in Japan right? Then do not worry, because they are many ways to do so in Kyoto. If you like card games or miniature war gaming take a look at Yellow Submarine in Kawaramachi or Game Bricks in Saiin. They are many other similar places: just search on the internet. People are very friendly and excited to share their passion with foreigners. They would gladly invite you to play in these shops' dedicated spaces on the week-end or after school. If you are good enough you might even get to play in a tournament. Some are organized regularly, so just check on these shops' website.
Did I mention the Shijo Kawaramachi Pokémon center? Well, just see for yourself.
For the manga and anime fan I do recommend you to go to Teramachi in downtown Kyoto. You will find many specialized bookshop and DVD shops. They are also plenty of places where you can go shopping for goodies like T-shirts or action figures.
I almost forgot about music! Besides music instrument shops that you can find everywhere, downtown or otherwise, there are also many small concert halls where local bands play. You can also check on your campus or on any other university campus for concerts, as most music clubs of all kind organize concerts during the semester.