Through study abroad, I gained an experience I'll treasure for the rest of my life
Doshisha University – The Institute of the Liberal Arts
Julia Mae Tetsukawa (From America)
* Wawancara tahun 2022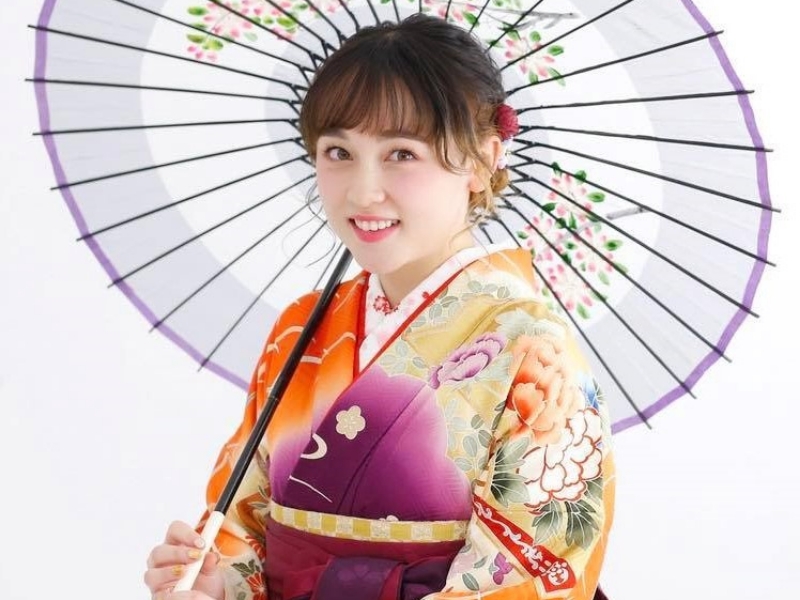 How did you decide where to study abroad? Please tell us why you chose Kyoto in the end.
Before moving to Kyoto, I took a gap year to study Japanese in Nagasaki. One of my friends from back home (America) was working in Osaka at that time, so I decided to take a solo trip to Kansai. I visited Osaka, Kobe, Nara, and Kyoto. After just one visit, I knew Kyoto was a special city. Instead of going back to the states for university as I had originally planned, I decided to apply to a university in Kyoto because I fell in love with this city during that trip and I dreamed of spending my university life here.
What are you currently studying? If you've already graduated, what did you study before?
I studied at Doshisha University's The Institute for the Liberal Arts. Although my concentration was Japanese Society and Global Culture, I was able to take various business and economics classes as well as politics and policy studies courses. I really appreciated the broad range of courses offered by this program.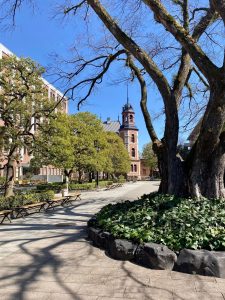 Before studying abroad, what kind of image did you have of Kyoto?
When imagining Kyoto, I envisioned a place that embodied Japan's ancient capital – a city filled with shrines and temples and full of history and culture.
How did your image of Kyoto change when you actually studied abroad here?
Although Kyoto met my expectations in regards to maintaining the historical integrity and cultural richness of Japan's ancient capital, I did not expect the other sides of Kyoto that I discovered throughout my study abroad here. Kyoto is truly a multi-faceted city. I always tell people it is the perfect balance of history and modernity, nature and city, calm and excitement.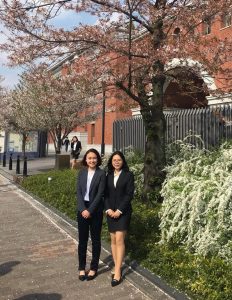 What were you nervous about before studying abroad? Please tell us in detail.
When I moved to Kyoto, I had only studied Japanese for about a year and a half. I was really nervous about living in a new city by myself with my limited Japanese language skills. However, I was pleasantly surprised by how accommodating Kyoto is to foreigners who are still just beginning to learn the language.
What about Kyoto makes you glad to have come here? What has made an impression on you?
It's difficult to just choose one thing! But, if I had to, I would say I never got sick of its neverending beauty. One of my favorite pastimes was just walking around and exploring all the wonderful hidden gems that this city has to offer. Even after living here for four years, my list of places I want to visit continues to grow.
Was there anything especially difficult about studying abroad?
There was not anything especially difficult about my study abroad experience. Because Kyoto accepts so many foreign exchange students every year, there are various systems in place to help support international students. I felt very grateful for this.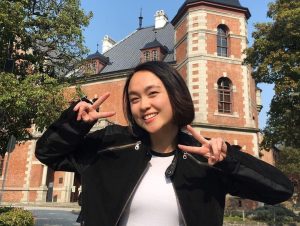 What do you think is most appealing about studying in Kyoto?
One of the main reasons why I chose to study in Kyoto was because I wanted to learn about Japan in a hands-on way. Although you can learn a lot from textbooks, I believe the best learning occurs through experience. In the almost six years that I have lived in Japan, there is no other city that I have visited that embodies Japan as Kyoto does. Because of this, students studying in Kyoto have endless opportunities to learn about Japanese history and culture in a way that is not possible in other cities in Japan.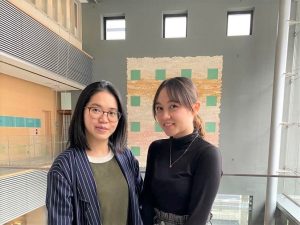 How do you want to utilize your study abroad experience in the future?
My study abroad experience has prepared me for life in Japan longterm. I feel confident about entering the workforce this upcoming spring and starting my career and the rest of my life here.
What is your post-graduation dream?
My post-graduate dream is to work and live in Japan longterm. I especially hope to settle down and start a family in the near future. So, I want to work hard towards becoming financially stable enough to be able to live a comfortable life here with my future family.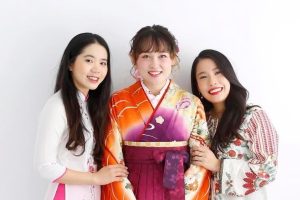 Lastly, please give a message to students considering studying abroad in Kyoto.
I think choosing to study abroad was the best decision of my life. Of course, there were times when I second-guessed my decision to attend a university in Japan and wondered what it would have been like to have studied in my home country. However, reflecting on the past four years, I feel so thankful for the decision that I made. My life would have been completely different without this study abroad experience in Kyoto. I have made life-long friends from all over the world; I have learned about and fallen in love with a new culture; and, my perspective about the world has broadened immensely. Although some worries and difficulties come with choosing to study abroad, I promise you it will be a once-in-a-lifetime experience that you will cherish forever.